Match Preview: CD Contestano v CD Jávea
Reserve keeper Josep Ivars set to take his place between the sticks after injury to Edu Samblas.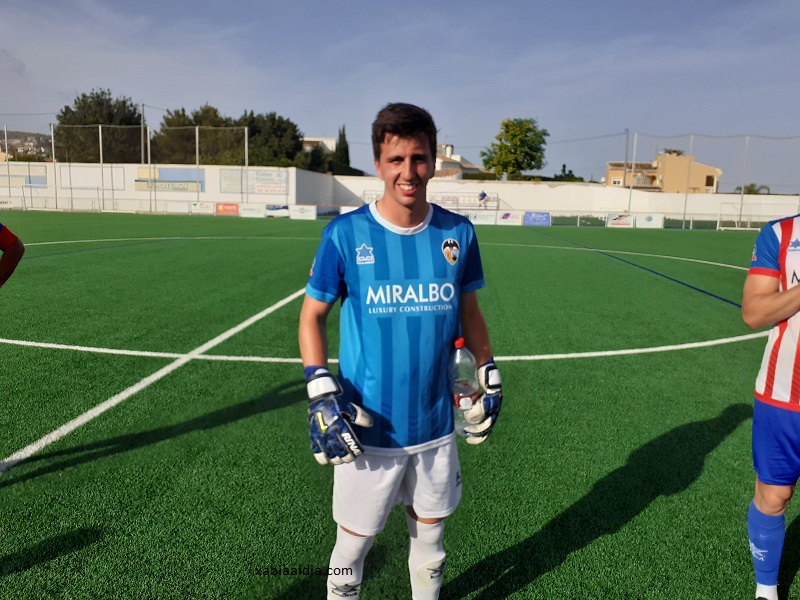 Saturday 23rd October 2021 – VICENTE BOLUFER with Mike Smith
---
CD Jávea will travel to Cocentaina this evening to take on CD Contestano without three key players – club captain Cristian is out suspended after picking up a straight red in the home game against L'Olleria CF whilst midfielder and joint leading scorer Paco Gazquez and goalkeeper Edu Samblas are both out injured.
Speaking to XAD after Friday evening's training session, head coach Manuel Esteban admitted that these are three important losses to the squad but that CD Jávea will have to face this disappointment with hard work, especially from those who will step in to cover these positions, such as reserve goalkeeper Josep Ivars, who will be making his first appearance on the season between the sticks, whilst Ferrán and Fran, who are not yet fully fit, might well be called upon.
Other players who might feature is local striker Rubén Ortolá and youth player Álvaro Tíscar, a young lad with lots of potential who has attracted the eye of the head coach with his style of play, especially when he made his first appearance for the senior squad, as a substitute, last week against L'Olleria CF and he will part of the squad to travel to Cocentaina.
Of the opponents CD Contestano, Esteban admitted that it is a decent team which plays the ball well on a very decent surface at La Morera, a pitch with smaller dimensions than the football ground in Jávea and the coach has been working on shortening their play to compensate. The side is also led by a well-experienced coach who has been at the club for some time.
Despite the reduced squad and the smaller pitch, the head coach is confident that his side can claim all three points this evening. "We have a prepared squad so that whoever plays has a very clear idea of what is required, they are prepared to win on any field. The opponents will be difficult, they know their own pitch and they will have taken the measure. But if we do things well, we have many options to bring us the three points."
CD Contestano v CD Jávea
Saturday 23rd October, 6.00pm
Referee: Roberto Manuel Rámirez Martínez
---
---

---