Marina Nou Fontana dredges the mouth of the Canal
The work is carried out every year to prepare the canal for the summer season.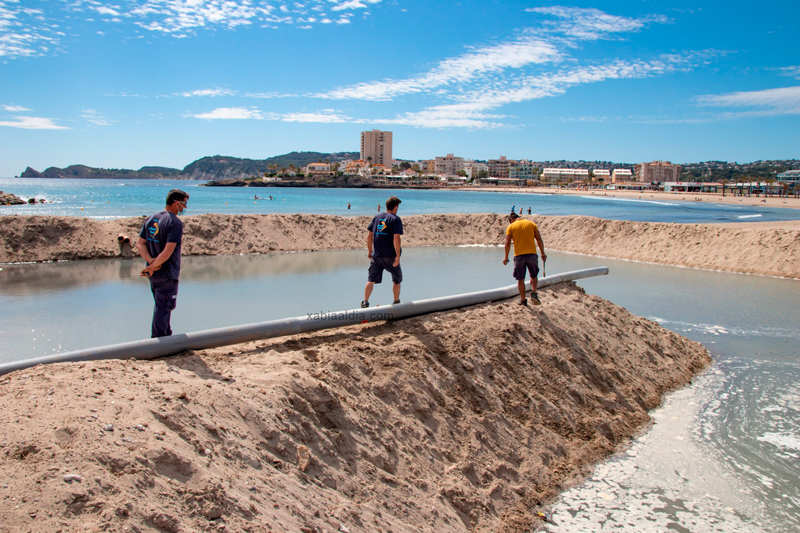 Thursday 20th May 2021 – CARLOS LÓPEZ with Mike Smith
---
Marina Nou Fontana began the dredging of the mouth of the Fontana de Xàbia canal a few days ago, a procedure that is carried out every year before the tourist season begins.
The entrance accumulates a large amount of sand from the winter storms which gradually reduces the draft clearance for boats and for this reason the dredging must be done every year.
The concessionaire of the canal requested the appropriate permits from Costas, Puertos and Xàbia Council and raised an artificial pool next to the canal to deposit the sand that is extracted from the area.
It is understood that the work will last for a few weeks.
---
Information Source

---