Marina Alta reaches 100,000 vaccine jabs this week
Almost 62% of registered SIP residents in the region have received their first dose.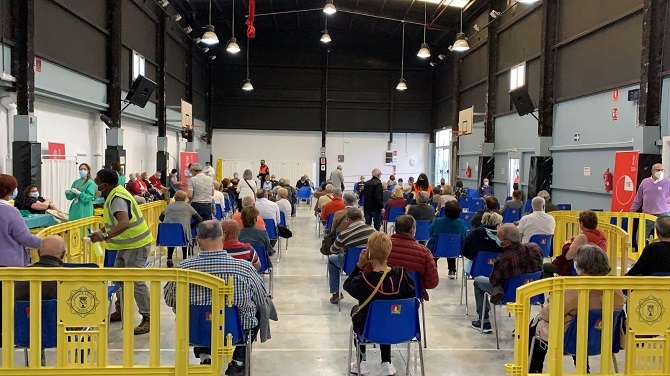 Thursday 10th June 2021 – CARLOS LÓPEZ with Mike Smith
---
The manager of the Department of Health in Dénia, Luis Carretero, has claimed that the vaccination process in the Marina Alta has been proceeding at a very good pace and that, this week, 100,000 doses of the different vaccines available will have been administered to residents in the region.
According to the latest data, the number of people registered in the SIP system in the region is 162,000 and all of them will receive their vaccine if they have had that card for at least six months. Those who haven't will not yet be administered with the vaccine.
The vaccination points that have been created in 11 towns across the region are working at full capacity and in particular, the health councillor in Calp, Ana Perles, has explained that since "there is a supply of doses" from the regional ministry of health, the process is working perfectly, adding that some 500 people received a dose of vaccine in one day in Calp. She also announced that the 45-50 age group will be summoned for their first jabs very soon.
---

---