Manuel Esteban is the new head coach of CD Jávea
Estaban joins the club after failing to agree a new contract with arch-rivals CD Dénia.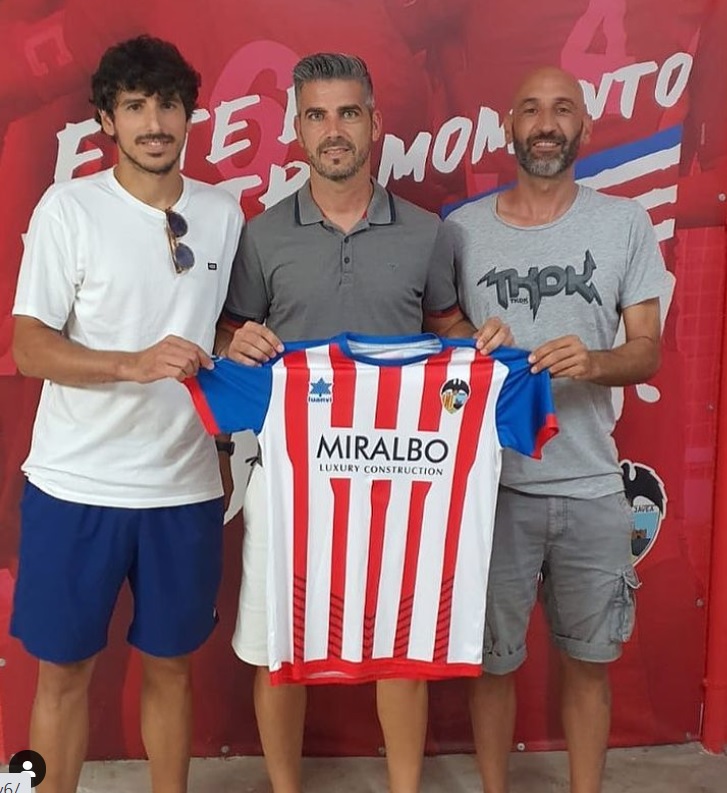 Tuesday 6th July 2021 – CARLOS LÓPEZ and MIKE SMITH
---
CD Jávea have confirmed that former player Manuel Esteban has joined the club as head coach of the senior squad for the 2021-2022 season. The 37-year-old will fill the void left after the departure of Diego Miñana last week, crossing the "bump" to lead the rojiblancos after two seasons with CD Dénia.
As a midfielder, Esteban played 25 games for CD Jávea during the 2014-15 season, scoring once in a 3-0 home win over CD Llosa, before leaving for SF Benidorm CD before the end of that season to join the side's final push for a promotion spot in Group 4 of the Regional Preferente, an objective that ultimately eluded them.
Negotiations with CD Jávea took place last week after the departure of Miñana and the board of directors, headed by David Tiscar, reached an agreement with coach on Monday.
As a player, he has plenty of experience with football at the Regional Preferente level, having turned out for Massanassa CF, La Nucia CF, Pego CF and Villayosa CF. As a coach, he spent the last two seasons at CD Dénia, the side finishing 9th and 5th.
He will be joined by Dani Fliguete as assistant coach, who also takes on the responsibility of goalkeeping coach, and he has experience with CD Jávea having taken his place between the sticks for the club a few seasons ago. The final part of the jigsaw will be Dani Mari who will be the physical trainer and has worked with Esteban for the past two years at CD Dénia.
The arrival of Esteban means that it is very likely that several players from CD Dénia will follow him over the "bump" as happened when Diego Miñana made the journey in 2019. This won't please Dénia fans, especially after he expressed his desire to extend his stay at the Dianense club. However, it is thought that contract negotiations between the two parties failed due to the terms not falling within the club's budget.
The board at CD Jávea have expressed their satisfaction at the arrival of Manuel Esteban and his team, trusting in them to deliver the ultimate goal of promotion to the Third Division for the first time in over a quarter of a century.
Related Link
---