LORETO FIESTA CHOOSES 2021 MAYORALES
The main representatives have been announced for the special 125th anniversary of the port fiesta.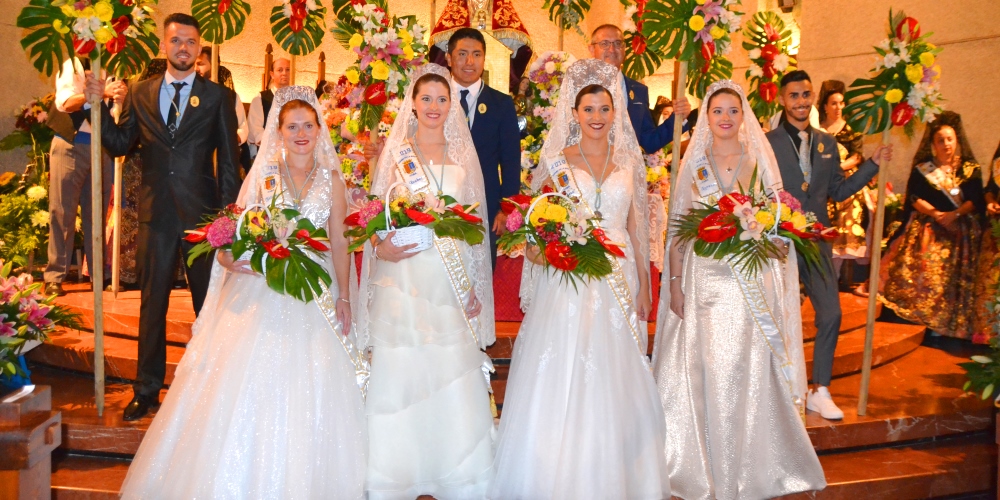 On what should have been the final day of the 2020 edition of the popular fiestas honouring Mare de Déu de Loreto, the patron saint of the port, the protagonists for next year's event, the special 125th anniversary edition, have been announced.
They will be:
María José Escrivá Cholbi & Raúl Escrivá Aparisi
Sonia Santacreu Sarrió & Borja Rosalén Santacreu
Ana Sivera Sala & Julián Torres Aguilera
Mabel Ivars Sánchez
Carolina Marín Cholbi & Francisco Cruañes Vañó
Pilar Miralles García & Francisco Marín Cholbi
María Buigues Llidó & Víctor Prada Bañuls
Mar Asenjo Cardona & José Antonio Buigues Llidó
Ana Mata Garreta & Vicente Mata Garreta
María Berenguer Sala & Sauro Cholbi Llidó
The Fiesta Commission explained that such a unique year requires an exceptional participation and consequently the representatives of the fiesta will unite those would have been mayorales and mayoralesas this year with those who had already expressed an enthusiasm to be so in 2021.
With this year's full programme cancelled back in May, the Fiesta Commission created a low-key symbolic programme to ensure that the devotion to the patron saint could still be demonstrated, albeit in a more modest manner, and promised that, in the continued atmosphere of uncertainty caused by the COVID-19 health crisis, if the special milestone cannot be celebrated in 2021, they'd simply start planning for 2022.
---
RELATED LINK: Fiesta – Mare de Déu de Loreto
---