Local police close Cala Blanca on Saturday night due to gatherings
Coinciding with the closure of Sant Antoni, the local police closed access to the Cala Blanca square on Saturday night after complaints from local residents.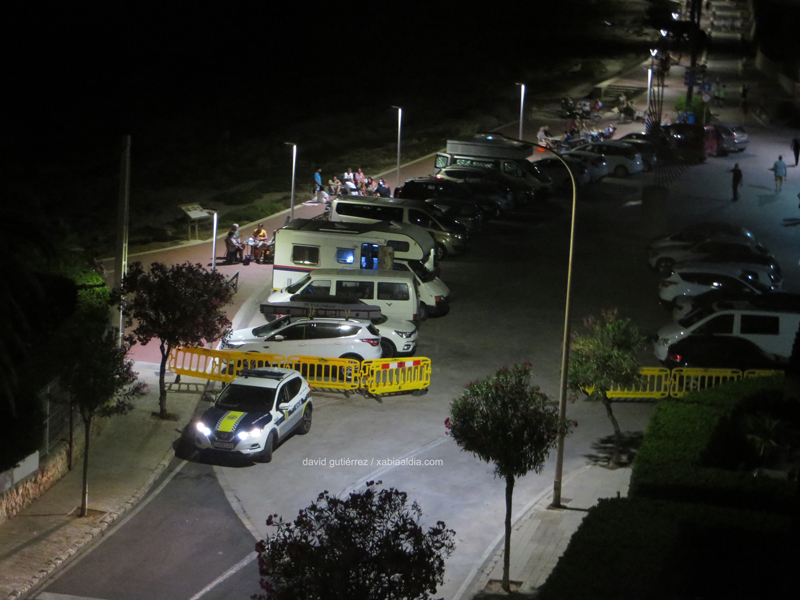 Monday 9th August 2021 – XÀBIA AL DÍA with Mike Smith
---
The Policía Local de Xàbia closed access to Plaza Guillermo Pons in Cala Blanca on Saturday night in order to avoid the gathering of young people in the area for the illegal street parties, known as botellones, a closure which has coincided with the access restrictions imposed from last Friday for the viewpoint and lighthouse of Cap de Sant Antoni.
It was at around 11.00pm that two police officers began to close access to the square from Avenida de Ultramar. On the promenade, there were still people enjoying dinner next to the sea.
The residents of the urbanizations that surround Cala Blanca have been complaining for weeks about the disturbances caused by many groups of young people during the night, taking to social media to report that they had been unable to sleep due to the noise and commotion and that the groups have been leaving large amounts of rubbish.
Indeed, aside from the botellones, one of the consequences of the late night parties has been the state in which the square and its surroundings have been left when dawn arrives, a mess that puts a strain on the street cleaning and rubbish collection service that is also insufficient to meet normal demand due to staffing shortages.
---

---