Local Police and Guardia Civil strengthen presence in public spaces of Xàbia
The security forces will ensure compliance with current health protocols over the first weekend after the national state of alarm expired.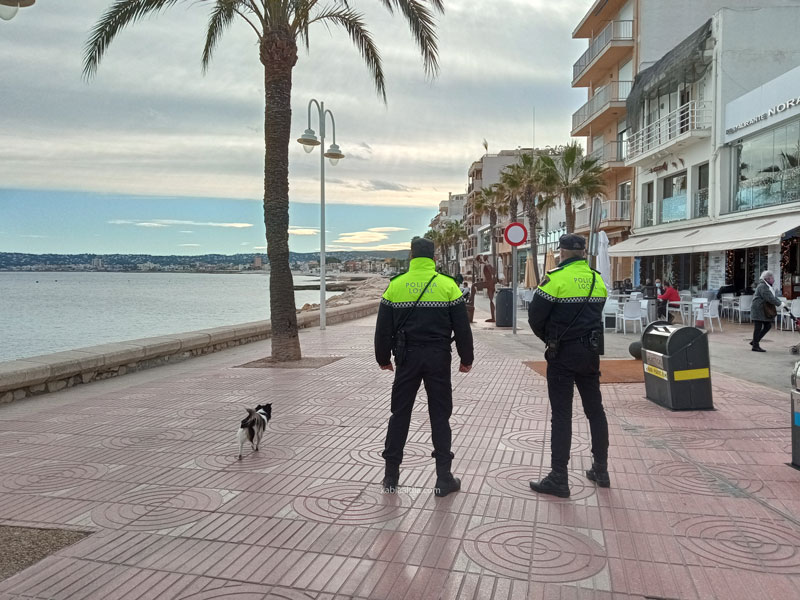 Friday 14th May 2021 – PRESS RELEASE with Mike Smith
---
Xàbia Council held an extraordinary meeting on public yesterday to coordinate the strengthening of the police presence in public spaces in the town to ensure compliance with all the current health protocols, as requested by the Generalitat Valenciana earlier this week.
The meeting, convened by mayor José Chulvi who was joined by councillor Pepa Gisbert (Public Safety and Emergencies), saw representatives from the local police force, the Guardia Civil, the regional police, the Protección Civil and the Cruz Roja de Xàbia meet to agree on the measures to be taken by the security forces to monitor compliance with social distancing, the use of face masks, and capacities in bars and restaurants as well as provide information on the current restrictions. The Protección Civil will monitor the natural parks in parallel with their fire surveillance tasks whilst the Cruz Roja will do the same on the beaches and promenades.
This weekend will be the first without the restrictions on movement which were imposed by the national state of alarm which expired last Sunday as well as the easing of certain restrictions by the regional government, such the extensions to the opening hours and capacities in bars and restaurants as well as the increase in the maximum number for social gatherings.
The mayor has called for responsibility for everyone in the town, especially in bars and restaurants, so that nothing puts the current good situation at risk which in turn risks the prospects for recovery in the next few months.
---
---
Information Source

---