Local musicians respond to mayor's explanation on live music
Professional musicians question the live music ban in Xàbia and the cultural acts being organised by the council.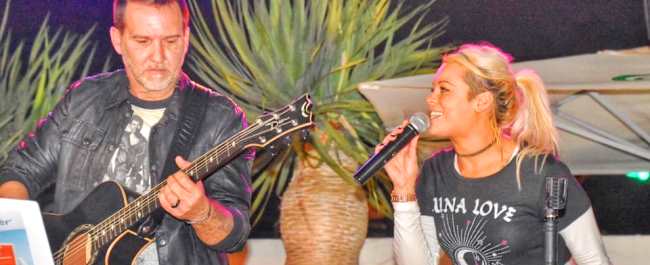 After responding to a threat to boycott Council-sponsored cultural acts, mayor José Chulvi has come under more sustained fire from local musicians, who accuse his administration of hypocrisy in banning them from performing in bars and restaurants across Xàbia but allowing other acts, organised by the Council, to continue, albeit with all the appropriate health measures in place.
In his response, the mayor claimed that live music inside bars and restaurants had been prohibited across the Comunidad Valenciana by a decree issued on August 17th as part of the region's fight against the spread of the coronavirus infection. However, many people have responded by pointing out that live music continues in surrounding municipalities, including Dénia, Jesús Pobre, Moraira and further afield in Benidorm.
The wording the paragraph 1a of the First Article of the Resolution of 17 August states that: "The performance of karaokes and sporadic or amateur singing performances in restaurants and entertainment establishments is also suspended."
One angry musician, posting on social media, pointed this out, saying: "The decree released on August 17th stated that all non-professional performances in bars/restaurants are disallowed. A professional performance means that the person performing is 'autónomo' [self-employed] and is getting paid legally so many musicians have still been able to work. You banning all live music in Jávea has just put these professionals out of a job."
Another continued: "Everywhere on the Costa Blanca is still having music in bars & restaurants as long as the venue meets the rules of social distancing etc. It's ONLY Javea that have put a ban to no live music!"
Others questions the hiring of acts outside of the municipality for cultural acts when professional musicians in the town are struggling for work. One said that "these cultural events are a smack in the face to the venues and the acts who are trying to make a living. It hurts us all, to see these events being held when the local acts are prevented from working" whilst another posted that it was "a shame that local musicians and entertainers weren't involved in such an event. These artistes are currently on their knees due to COVID. It would have been nice to see local councils assisting local acts!"
The administration has been accused of double standards. "Licenced venues for live performances have been fined or stopped closed. I think that this is gig is rubbing the noses of established venues." Another said that: "We are not idiots. We live in a coastal town between other similar towns, therefore we are fully aware that said towns are allowing and supporting live acts".
And as one disgruntled post simply noted: "What a sad situation to be to put Jávea in".
---