Local historian Juan Bta. Codina Bas presents new book
The work looks as the life of families in Xàbia during the 1950s when the main source of income was agriculture.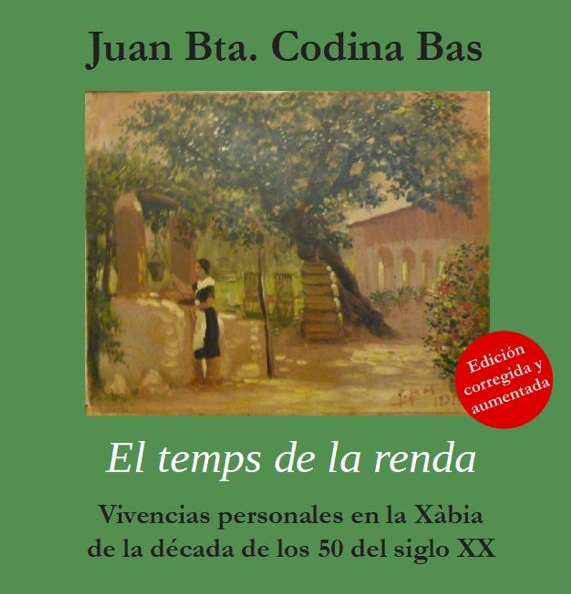 Monday 2nd August 2021 – PRESS RELEASE with Mike Smith
---
The Municipal Library in the port of Xàbia will be hosting the presentation of a new book by local historian Juan Bta. Codina Bas this Thursday 5th August at 7.00pm. The event is free to attend although there will be capacity control due to current COVID-19 regulations and interested parties will need to reserve their place by telephone on 96 646 26 52.
Entitled "Els Temps de la Renda", the author is expanding on a previous work in which he recalls his personal experiences about the time in which families in Xàbia relied on agricultural activity as their main source of income.
This new version incorporates the testimonies of 39 people who had the privilege of enjoying "temps de la renda", telling the story of a time during the 1950s from the memories of those who lived and worked that time and pass on the experiences to their descendants to keep those traditions alive.
---