La Sella Golf reopens its 27 holes after the reform of the Mestral course
The project concludes a complete renovation of the playing facilities of the complex which was designed by professional José María Olazábal.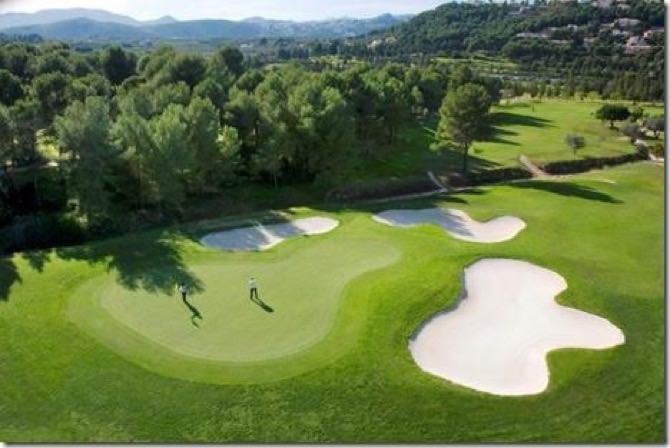 Monday 11th October 2021 – XÀBIA AL DÍA with Mike Smith
---
La Sella Golf Dénia has announced that it has reopened its 27 holes having completed the agronomic reform work of the nine holes that make up the Mestral course which started last May. Complying with the deadlines stipulated at the beginning of the work, the users will be able to enjoy the remodeled facilities during this October "puente" long weekend.
The work has seen the installation of a more modern irrigation system, the grass and pitch & putt have been changed as well as some of bunkers and some of the landscaping. With regards to the Mestral course, the most important changes have affected the greens of holes 1 and 9, as well as the short play area, which has been completely renovated.
The project has also included resizing and renovating all exit tees as well as all bunkers and some new drainage at low points and flooding areas. The entire playing surface has also been improved, cleaning the existing bermuda meadow grass and reinforcing their planting in all areas with lower grass density.
As with the improvements on the Gregal and Llebeig courses, the work on the Mestral course has been supervised by the course designer, professional golfer and Prince of Asturias Sports Award winner José María Olazábal, following the comprehensive agronomic plan planned with Olazábal Golf Design and executed by the companies Golf Técnicas Naturales, in construction, Acttua, in technical management, and TAS in the agronomic direction.
Olazábal will travel to La Sella in November for the official opening together with the partners and friends of this course that has more than 30 years of history.
The renovation of this course, the most modern of its kind, adds to the improvements in facilities of the practice facilities in 2018 and of the Llebeig course in 2019 and Gregal course in 2020, concluding the complete renovation of the playing facilities at La Sella Golf, which remains one of the benchmarks for golf lovers. With the first class facilities and good weather enjoyed by the region, La Sella Golf provides an opportunity for playing golf all year round right next to the Parque Nacional del Montgó.
---

---