Juliette Slama takes stock of her experience in Miss Spain after reaching the semi-finals
The Xabiera travelled to Tenerife to compete with the 12 finalists.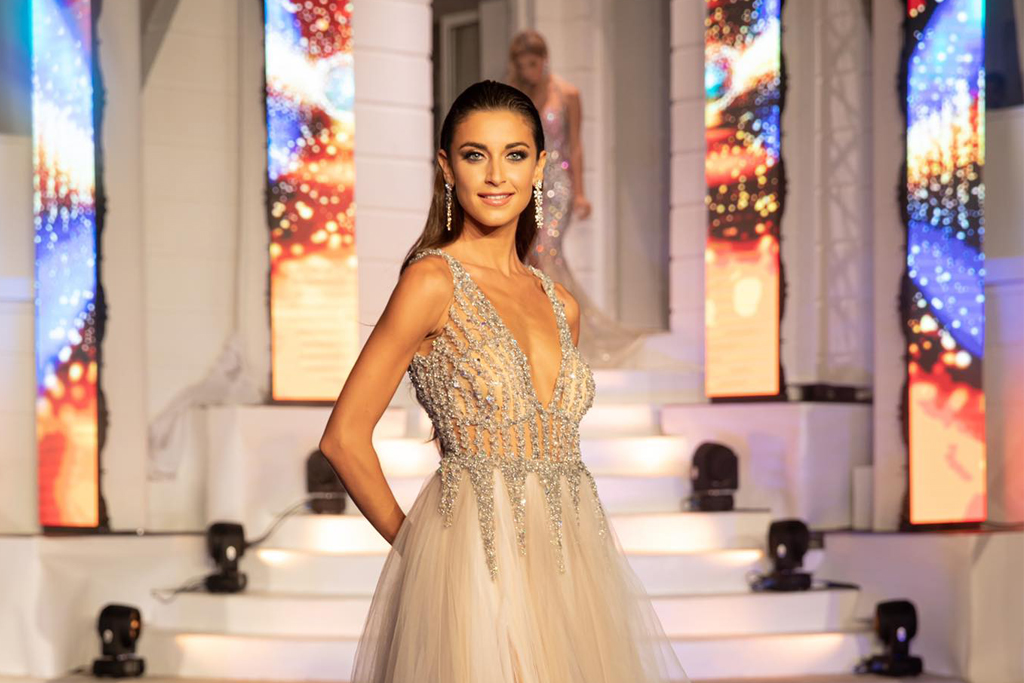 Thursday 21st October 2021 – ÁLVARO MONFORT with Mike Smith
---
Xàbia's Juliette Slama didn't win the Miss Spain crown last Saturday in Tenerife. However, after an arduous schedule of numerous activities and meetings with the organization and the jury, the 24-year-old reached the semi-finals in the national competition and finished in the top six, a great achievement considering that the Xabiera was one of the 13 contestants out of more than 100 applicants.
#TeamXàbia (a mobilization that occurs in the municipality when a resident or local cause needs a little push to achieve its goal) had a lot to do with this victory. In this case, the organization established that the candidate with the highest number of interactions received to the publication of her official photo on the official Instagram account of Miss Spain – an essential requirement – and she won through to become a finalist. The young woman from Xàbia achieved it with more than 3,000 likes and more than 560 messages of support through the comments, a fact that Juliette has described as "an honour".
Slama also spoke of her experiences: "I didn't really know where I was going, but my feelings are positive. It has been incredible, magical and very intense experience". And it is that the candidates who participate in this type of contests no longer only have to look spectacular on a catwalk in bathing suit and evening gown. The Miss Universe organization seeks women who, in addition to being physically beautiful or giving off "something special", are integral in every way, with a purpose and a message that can be a source of inspiration for society.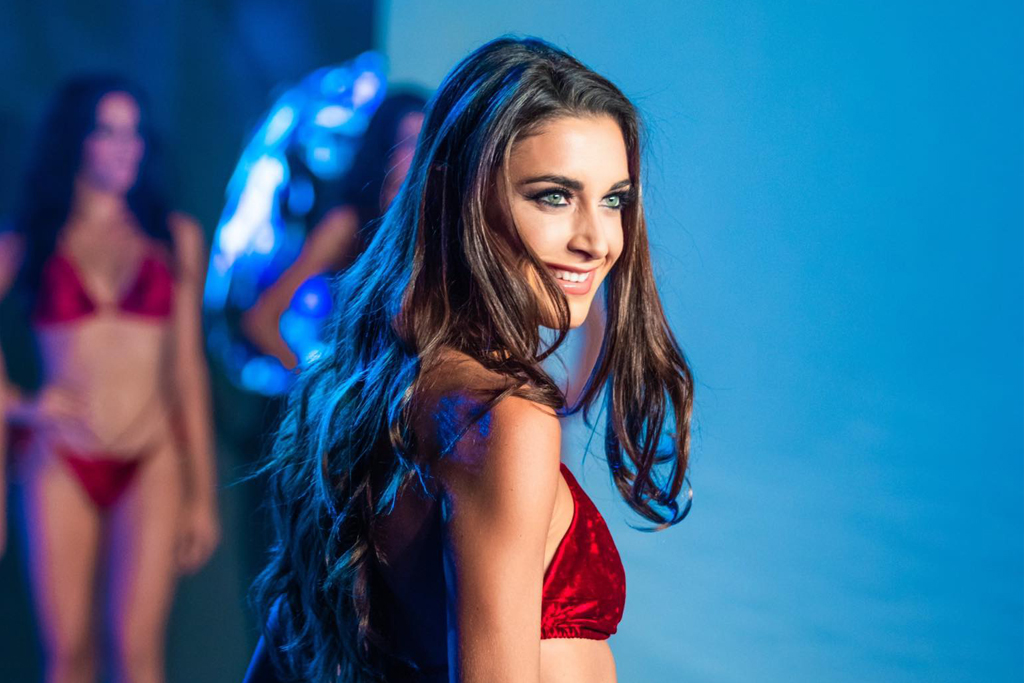 Despite her youth, Juliette is shown herself to be a strong and tenacious woman. In the midst of the pandemic, she decided to go to Barcelona on her own to start in the world of modelling and, thanks to the commitment of her agency, a month before the Miss Spain event, she left for Milan for a month to participate in Fashion Week. In addition, she has a gift for languages ​​(she speaks Spanish, Valencian, English and French) and has a nomadic and independent spirit that motivates her to travel alone to discover in depth the most indigenous reality of the places she visits. The young woman is a professional cook graduated from the Le Cordon Bleu haute cuisine school in Paris and she has a special interest in gastronomy and healthy nutrition.
However, she recognizes that, having been working until the last moment and not really knowing what these types of contests are like, she has not been able to prepare as much as others of her companions. "I have done the best I could with my resources" and gives as an example: "When other contestants came with a multitude of dresses given by designers, I have come with my own clothes, with my boho style, but always trying to be fresh according to the moment, elegant, being true to my essence and feeling sure of myself. I enjoyed every moment because I was always myself and I think that is a very valuable quality," she emphasizes.
Juliette spoke about the days before the final gala, which she described as "non-stop" with activities of all kinds (jet skis and sports among them), meetings, photo sessions and promotional videos and rehearsals for the big day. "The truth is that we didn't have time to rest," she says. During those long days of preparation, she added that, parallel to the contest, both the Xabiera and three other contestants were chosen by the hotel where they were staying as its image and face for a campaign.
Regarding the dreaded interview with the jury, Slama details that it was very simple: "In the end they just want to meet you. I was transparent and also spoke in French and English. It is essential to know several languages ​​to compete in Miss Universe". In addition, Juliette wanted to clarify a taboo and recurring theme in this type of competition, such as the diet and the fact that contestants don't eat, as in the world of modelling: "We ate a lot and varied. We spent many hours of intense activity throughout the day burning everything and we arrived hungry at lunchtime. That contestants don't eat is a lie".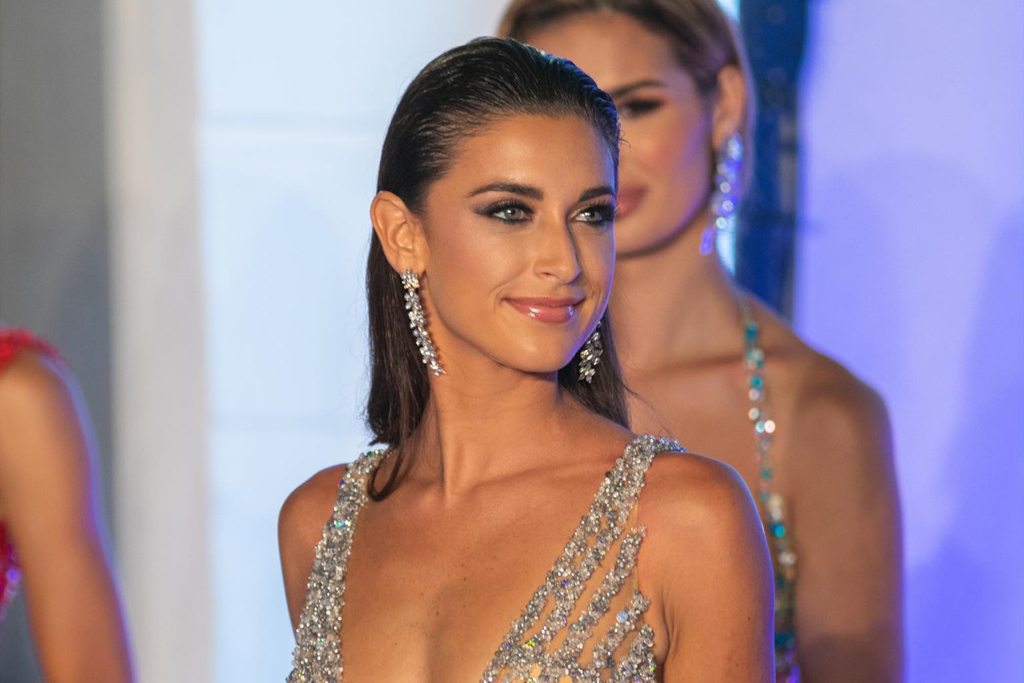 Regarding her relationship with her fellow contestants, she explained how much they have shared together and, above all, "what we have learned from each other". She also highlights the new friendships that have emerged because of the pageant. Slama takes with her what she considers her "two best friends of the event", the Valencian Gema Torres and Yanira Morales from Tenerife. The two were also reached the top six with the Xabiera.
"I take a lot with me from this experience," sums up Juliette. However, even though the world of fashion and cooking are her two passions, she recognizes that Miss Universe is not hers. "I am a very simple, natural person and even somewhat hippy-ish and the representation that a contestant carries with it is very harsh since absolute perfection is presupposed for the contestants at all levels and at all times", she explains.
About the final gala, she highlighted a brief but very special and personal moment. "Seeing the bright eyes of all my family and friends when I appeared on stage made me very excited. After such a tough and rewarding week, it was a perfect moment. I really felt like a queen parading at the time." She also remembers the moment that she reached the semi-finals with her friends Gema and Yanira, knowing that thanks to the public – and a large part of Xàbia – she was living that moment with the people she most appreciates of this whole experience.
Slama will depart for Milan at the end of the month to continue her profession as a model. Everything she has experienced so far makes her reflect and she identifies with many young people from Xàbia who may feel limited to pursue their personal aspirations and ambitions. To all of them, she wants to send a message: "Not having been born and raised in a large city should not be an obstacle to pursuing the opportunities that arise inside or outside. You have to take risks, move and fight for what you want. That comfort does not prevent us from growing. Our little paradise will always be in the same place".
The 70th edition of Miss Universe, in which the Spanish Sarah Loinaz will be participating, will take place in Eilat (Israel) next December. The pandemic situation has forced national organizations to elect their 2021 representatives in record time since the 2020 international competition was held last May.
---
Related Link
---

---