Judge gives Xàbia ten days to explain why a business has not been demolished in La Granadella
The council replies that it is "scrupulously complying" with what has been ordered.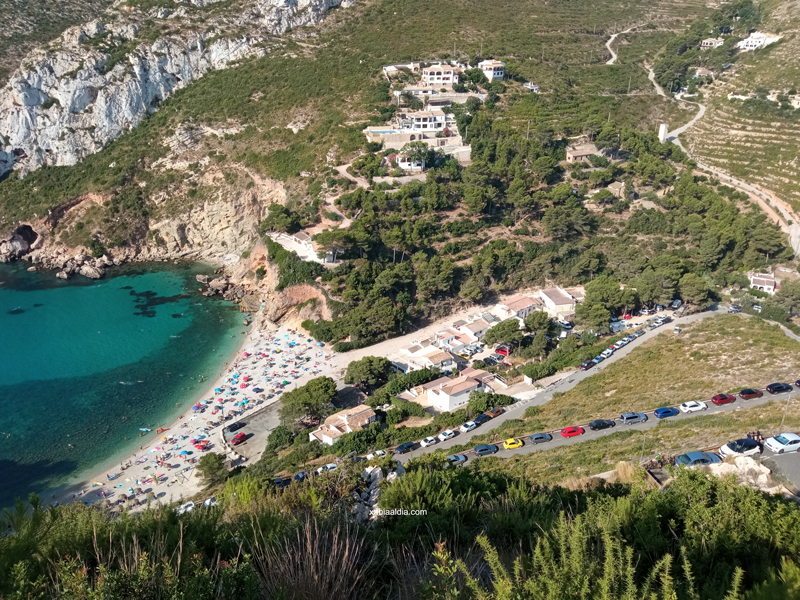 Thursday 11th November 2021 – CARLOS LÓPEZ with Mike Smith
---
The court for contentious administrative proceedings in Alicante has given Xàbia Council ten days to provide an explanation to why it has not proceeded with the forced closure and demolishing of the Casa Rosita bar in Cala Granadella, a request that is accompanied by a letter urging the local authorities to identify "the authority, official or agent responsible for complying with the ruling", and warning that fines of between 150 and 1502 euros could be imposed.
The order, which has been viewed by XAD, was communicated on September 27th and was the result of a request made by Vicent Ortolá, who is a former councillor for Town Planning, to forcibly execute the demolition of the restaurant because they were considered to be illegal.
According to municipal sources, the council responded, detailing all the step that have been taken to meet this requirement, "scrupulously complying" with what has been stipulated in the order, although it has defended that the processes are slow and must be carried out with legal certainty.
And they referred to one of the last demolitions approved by Xàbia Council, a high profile case in the Cansalades area some 10/11 years ago which was anulled by the Supreme Court, something that the local government wants to avoid.
With regards to the case in Cala Granadella, the Supreme Court rejected an appeal presented by both the owners of the premises and the local council itself because it lacked "sufficient grounds". And there the litigation ended. The judgement of the highest legal authority in the Comunidad Valenciana was clear: the building was illegal and had been constructed on protected land. And, contrary to what the two parties appealed, the local council then re-opened an urban infringement file.
For their part, the property owners tried to legalise the work but all requests have been rejected and they will not be able to prevent the business from being closed.
It seems, sooner rather than later, the pickaxe will enter to tear the place down.
---

---