Juan Carlos López is new lieutenant of the Xàbia Guardia Civil
He already has experience working in the town, having served in the position of second lieutenant.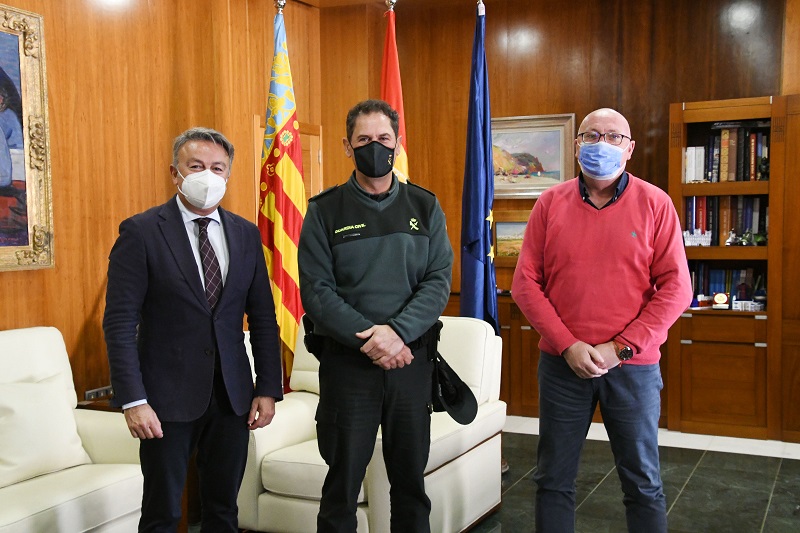 ---
Wednesday 3rd February 2022 – ÁLVARO MONFORT with Mike Smith
---
The Guardia Civil of Xàbia has a new lieutenant. Juan Carlos López takes over from Javier Soliveres, recently appointed captain and transferred to another position after eight years of service to local citizens. The new lieutenant already held the position of second lieutenant in Xàbia.
Soliveres' promotion took place last summer and at the end of the year he moved to the Baeza Guards Academy (Jaén) where he works as a teacher until he finishes the course.
During yesterday's session, the mayor and councilor Juan Ortolá (Citizen Security) welcomed the new person in charge of public safety and security in Xàbia and El Poble Nou de Benitatxell and have promised him the collaboration of the municipal media to work for the safety of the residents.
López tackles a complex task. On repeated occasions, he has highlighted the shortcomings faced by the local Guardia Civil force (mainly lack of personnel and lack of resources) to deal with the high volume of actions carried out by the security force. Even with everything, the work of the officers, coordinated with other security forces, have made Xàbia and Benitatxell two of the municipalities with the lowest crime rate in the province of Alicante.
---
---

---