Jack Troughton, journalist and 'gentleman'
The renowned journalist collapsed after a game of padel, a sport which he had come to love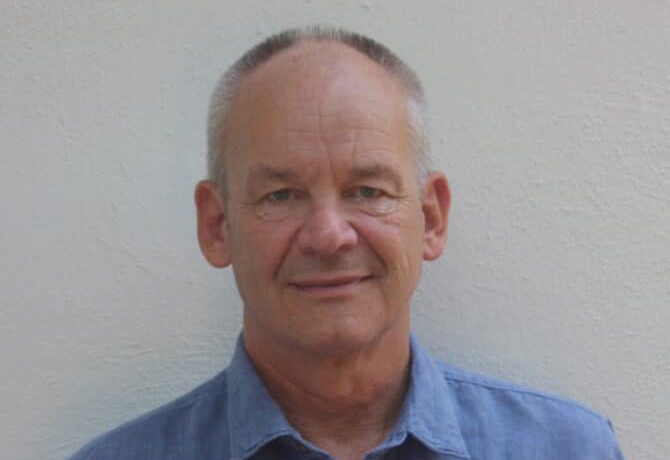 Saturday 14th August 2021 – XÀBIA AL DÍA and JAVEAMIGOS
---
The local press, particularly the foreign community, is mourning the sudden passing of the Xàbia-based English journalist Jack Troughton on Friday after a padel tennis match, a sport which he had come to love.
Jack was a campaign journalist who made a name for himself on the Costa Blanca with Round Town News, a newspaper for which he worked first as a journalist and then as an editor. He was also a long-time contributor to Bay Radio and a huge support of local charities and their campaigns.
On their social media, the Costa Blanca News, who has considered Jack as "a journalist and a gentleman", said that they were lucky to have had him as a colleague and friend in what tragically turned out to be the last years of his long career in journalism. He was highly respected by all who knew him and his cheerful outlook on life and his experience in the field he chose was an inspiration to those who were fortunate enough to work with him. The newspaper is planning a full tribute to Jack in its next issue which will include messages from people who knew him and those he helped through his journalism.
One of those messages came from Charles and Lisa Svoboda, who have been helping Costa Blanca residents for nearly two decades through the Non Urban Abuses Association (AUM). Charles said that "Lisa and I were very saddened to learn of Jack's sudden death. He has been a strong reporter for many years and a very useful contact for us in our various efforts, at the local and regional level in particular."
The XAD team expresses their condolences to his family, friends and colleagues of the foreign press that is published in our region / province.
From the javeamigos team, we had known Jack for a long time, back to the days when he used to frequent our bar in the Arenal for a cooling drink in between writing the big stories that he was renowned for. Our association grew as we created and developed javeamigos.com and it is a result of his quiet encouragement to offer "something different" that the website has become what it is today. We would catch up at events we were both covering, talk about the latest developments at the football club or somewhere for a decent beer. We last spoke, albeit briefly, just a few weeks ago during a warm summer evening enjoying dinner in the old town; he will be sorely missed.
---