Injury-hit CD Jávea prepare to face Dénia without several key players
Head coach Manuel Esteban gives us his thoughts on tomorrow's much-anticipated derby game.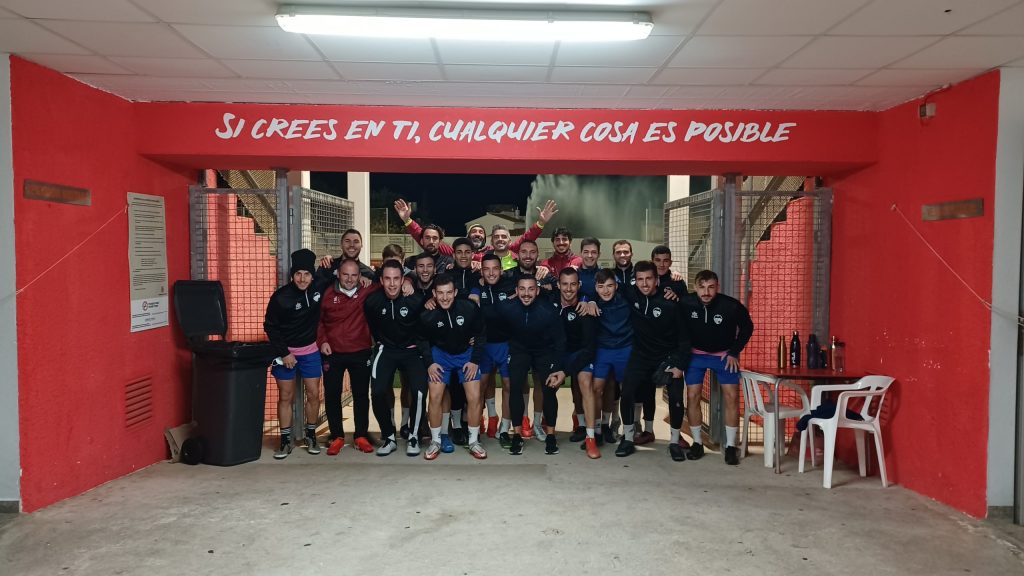 Saturday 27th November 2021 – XÀBIA AL DÍA with Mike Smith
---
Everything is prepared for the much-anticipated derby game between CD Jávea and CD Denia, kick-off 11.45am tomorrow (Sunday) at the municipal football ground. Injury-hit Jávea face the game without severals¡ key players and the team has suffered two consecutive defeats to drop out of the top three spots in Group IV.
Head coach Manuel Esteban has looked at the mistakes made with the squad and already commented that complicated moments would come since it is impossible to always be at the best level. Now we have a mini losing streak and it is time to get together, analyze, correct and wait for the next game against Denia.
XAD: On Sunday you lost Quintana in the first minutes, it seems apparently in the training sessions of the week that you cannot recover the injured.
Manuel Esteban: It was bad luck, it is a dynamic that we are having all season and we cannot count on the entire squad, we have bad luck with muscle injuries and we added the loss of Quintana who is a very important player but we will have to get a competitive team to face the game against Denia with the maximum guarantees.
XAD: The derby against Denia is a special match and victory is always better enjoyed, is it more than three points?
ME: It is a special derby, these games do not understand streaks very well, the teams with the best dynamics don't dominate. They have also not won in two games and they will come wanting to play a good game. They are a good team that grows every year and we have to be at our best level and find ourselves again in the good feelings of many games of the season and if we do that, Dénia will find it more difficult to win and we will be closer to victory.
XAD: On Sunday there will be many fans who will turn out at the football ground. For them it is also a special match, after two defeats you only think about victory?
ME: There are many well-known players, both for us and for them, people who play in the rival town, this makes these games so spatial and so beautiful, we must set an example of sportsmanship and hospitality, of being a team that we welcome people with open arms, with a lot of rivalry on the field, but once finished, we are people, we all know each other and above all to set an example for the children and give a good show. In the end we play for the public and hopefully provide them a good game and that the one who does things best wins and that there are no injuries.
XAD: Next week Jávea makes their debut in the Nostra Copa against Calpe at home, you will give minutes to the fringe players or you are limited by numerous injuries.
ME: Yesterday the result of the draw was known and we knew that we could play a Preferente level team, it was what we least wanted. We will visit Calpe, we will face it with the importance it has, that it is a new competition that we should not detract from the fact that the focus of attention must be placed on the league. But of course we will compete in the game to go to the next round. It is a unique match and, as for the players who will participate, we will give minutes to the fringe players but we will turn out a competitive team with the intention to win it. But now we have to focus on the game against Denia and then think about the game against Calpe next week.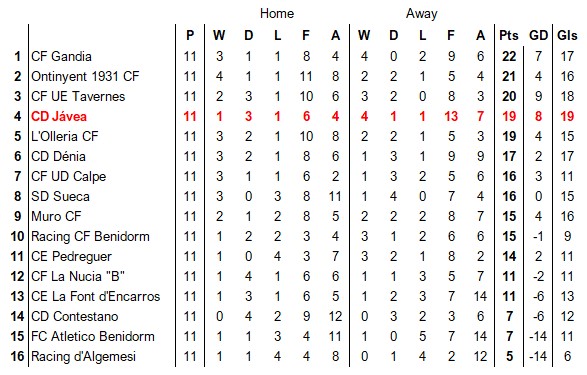 ---
Related Link
---
---