Information: Three Kings Parade
Melchor, Gaspar and Baltasar will visit Xàbia tomorrow, Thursday 5th January.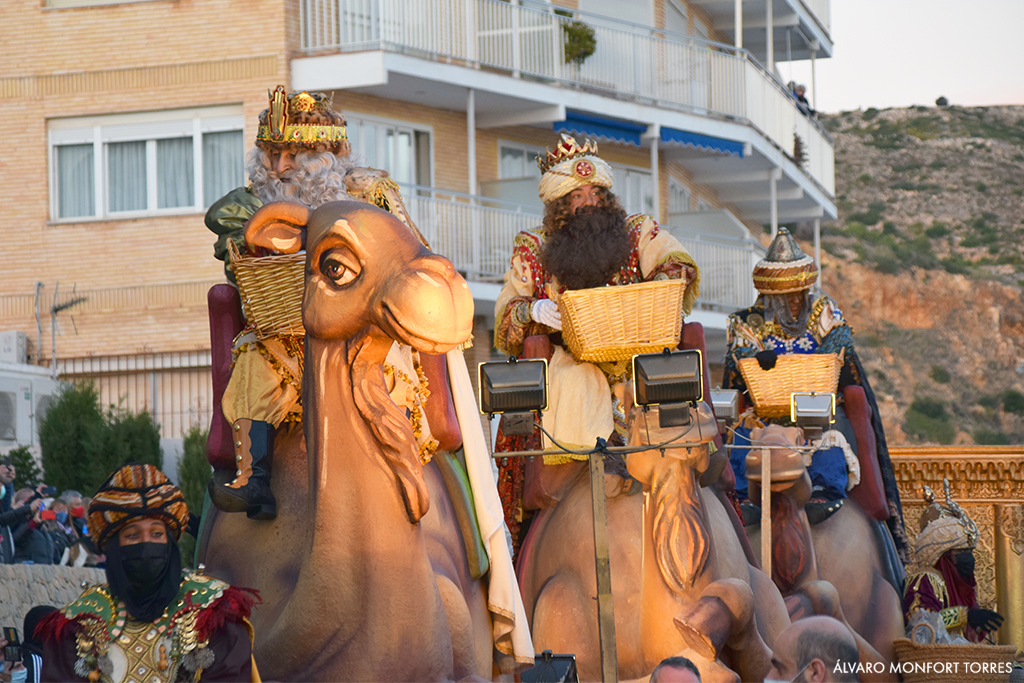 Wednesday 4th January 2023
Mike Smith
---
As is customary, Los Reyes Magos – the Three Kings – will arrive in Xàbia aboard a fishing boat, docking at the quay closest to the Playa de la Grava. Their arrival, expected at 5.00pm, will be announced by public address and the firing of rockets.
Mayor José Chulvi and the councillor for Fiestas, Kika Mata, will be waiting for them on the quayside to welcome them to Xàbia before they get on their floats and join the entourage that will tour the municipality.
Related Link: Fiesta LOS REYES MAGOS
In addition to their entourage, the Quintos of 2023 and member of the Fogueres Youth Committee will also participate in the procession. As entertainment, spectators will be able to enjoy the dances of the students of Academia En Danza and the music of local groups Xirimitab's, Colla Portitxol and the award-winning band of the Centro Artistic Musical de Xàbia.
The procession will be non-stop and will take the following route: Paseo Joaquin Sorolla, Plaza Adolfo Suárez, Avenida Jaume I, Avenida del Port (rockets will be fired at the Asilo Hermanos Cholbi and the Thiviers neighbourhood to advise that the procession is on its way), Avenida d'Alacant, Ronda Norte (at the junction with Carrer Roques, the bells of the church of San Bartolomé will ring to announce the entrance of their Majesties into the town), Avenida Principe de Asturias and Placeta del Convent (where the bells of the convent church will also ring to announce the arrival). The Three Kings will stop twice, once at the stage of Avenida Jaume I and a second time at the end of the procession in Placeta del Convent.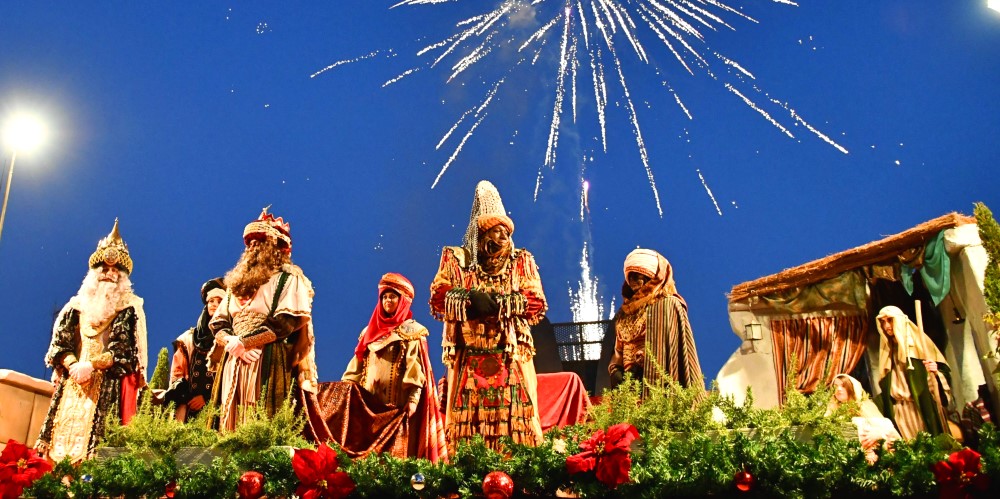 At various points along the route, the Pages will climb balconies to leave gifts and this year, in response to a request from the Asociación de Celíacos de la Comunidad Valenciana, the sweets that will be handed out by the Kings will be gluten-free.
So that this procession, long-awaited by the children of Xàbia, can be celebrated safely, it will not be possible to park vehicle along the route from 2.00pm whilst traffic will be closed to Avenida Jaume I from 4.30pm and progressively along the rest of the route.
Related Link: FIESTAS IN JÁVEA
---
---