IES No.1 in Xàbia prepares for a new ERAMUS+ course next week, hosting students from Germany
The education centre holds accreditation to carry out European projects in the Alicante province until 2027.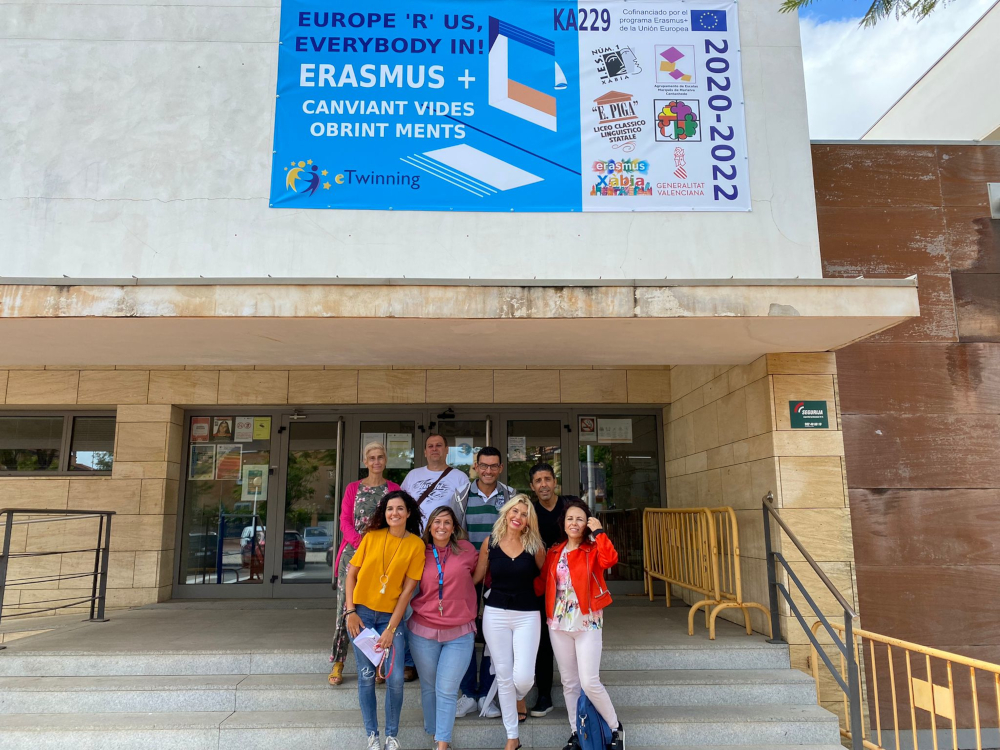 Thursday 30th September 2021 – PRESS RELEASE with Mike Smith
---
Last week, IES No.1, coordinator of the ERASMUS+ KA229 school education project "Europe 'R' Us", hosted its participating from Italy (Liceo Clássico "E. Piga" in Villacidro) and Portugal (Agrupamento de Escolas Marquess of Marialva to Cantanhede).
Throughout the week there were work meetings and planning of what will be the mobility of the selected students; this project is one of many developed at the centre and its main themes are gender equality, inclusion and digital competence.
In addition, the centre not only has secondary school projects, but also has a long history of Vocational Training projects and this year it is participating in two projects coordinated by the STEPV and the Melchor Botella Trade Union School.
The IES even enjoys a recognition such as the "ECHE Charter" which accredits it to participate in higher education mobility until 2027. It is also one of the few education centres in the Alicante province that also has the 'School Education Accreditation' that will allow it to carry out European projects in the period 2021-2027.
This week, the school is preparing for the imminent arrival of a group of German students from the Friedrich-List-Berufskolleg in Herford on Monday 4 October who are participating in the project "Learning Sustainabilty- Sustainable Learning" together with the first-year high school students at IES No.1 in Xàbia and whose backbone is recycling, raising awareness about food waste and the ecological footprint.
---