HOSPITALITY TERRACE TAX WILL NOT BE CHARGED IN 2021
The Council has also proposed to abolish opening charges for new businesses and offer IBI discounts for those who install solar panels.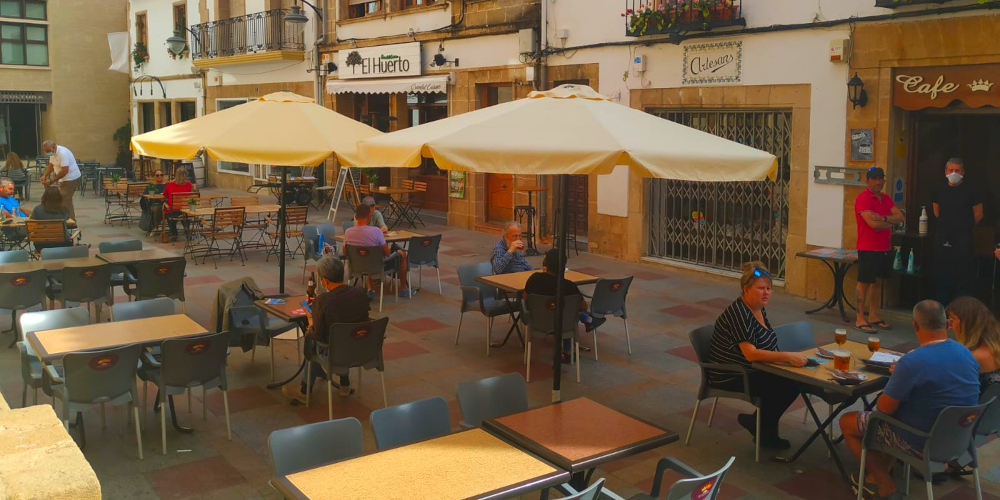 The municipal tax normally charged for the occupation of roads by the hospitality sector will continue to be waived during 2021. The charge was suspended until the end of this year to ease the financial burden on bars and restaurants in the municipality and now it has been proposed to continue the suspension into next year as the COVID-19 health crisis continues to affect the economy.
The proposal to modify several municipal bylaws will be presented by councillor Ximo Segarra (Finance) for discussion at the next plenary session of the Council this Monday with the aim to continue to support the local economic fabric during these extraordinary times.
Segarra explained that the municipal tax on the occupation of public roads by the hospitality sector should be abolished in 2021 at a cost of some 200,000 euros to the local administration. In addition, the Council will continue to advise and assist bars and restaurants who wish to expand their terrace areas so that they can increase their potential without compromising the required health and safety measures applied to the COVID-19 crisis such as maintaining minimum interpersonal distances between tables.
One of the other measures being proposed is the abolition of the municipal fee for the opening of premises and new businesses in Xàbia (as well as extensions to the premises, transfers or re-openings of businesses) which will provide a saving of around 900 euros to the business owner. Councillor Segarra said that the objective is to encourage economic growth and investment and make it easier for business people who wish to be self-employed or create new jobs.
The other municipal tax to be suspended is the fee related to the issue of the padrón certificate (normally 3.30 euros), a document that is required to prove residency in the municipality and required to apply for different social aid programmes during the health crisis.
Finally, it has been proposed to apply discounts of up to 25% over three years (up to a maximum of 200 euros per annum) on IBI – property tax – to legal residential buildings which have installed approved systems for the thermal or electrical use of energy from the sun.
Councillor Segarra confirmed that this tax break would take effect from the tax period following that in which it has been requested and would apply for the 2022 IBI charge to those who request it in the next fiscal year.
---