Hospitality terrace tax suspended until May 2021
But hospitality venues must comply with all required COVID-19 protocols or suffer fines and suspension of permission to set up terracing on the public highway.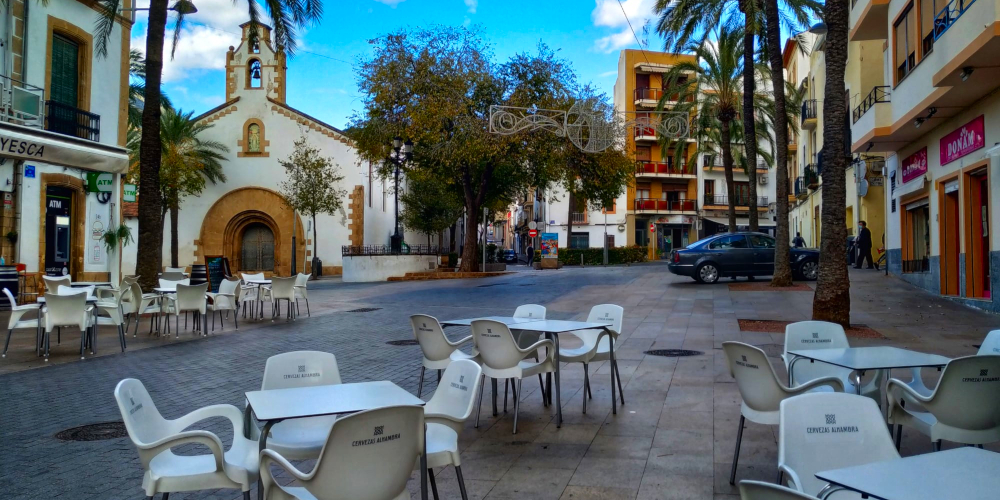 Wednesday 2nd December 2020 | MIKE SMITH
Bars and restaurants in Xàbia will be able to benefit from an extension to the special permission granted by the Council back in May which allowed them to expand their terraces onto the public highway without charge after the local administration confirmed that the waiving of fees will be extended through to the end of May 2021.
Authorization should have expired on December 31st 2020 but the Council has granted the extension well into next year, so long as the businesses comply with all the extraordinary health regulations with regards to COVID-19 and the existing municipal bye-laws. In addition, the town hall will not charge the normal occupancy charge for 2021, worth about 200,000 euros to the council treasury.
In a bid to support the beleaguered hospitality sector in the town, hit particularly hard by the ongoing health crisis, the Council hopes that the extension will compensate for the capacity restrictions inside the premises that have been imposed by the regional government whilst also allowing the business to offer a service with all the guarantees of health and safety with regards to the coronavirus.
A municipal inspection service is distributing a circular informing them of the details of the extension and reminding them of the essential points of the current regulations, in that only 30% of the interior capacity is permitted and 50% of the terrace.
With regards to occupation of the public highway, bars and restaurants may only set up their outside space with the prior permission of the council and within the space marked by council inspectors. Fixed elements or side awnings or enclosures that hinder good ventilation (one of the main preventative measures against the virus) cannot be installed. The maximum number of clients per table is restricted to 6 people.
Bars and restaurants are reminded that failure to comply with all these measures will result in fines being issued and the immediate suspendion of permission to set up on the public highway for 30 days. And, in the event of a repeat offence, permission will be withdrawn indefinitely.
---