Guardia Civil recovers 50 stolen tosca blocks from Xàbia from junkyard in Dénia
The blocks are valued at around 1,000 euros and have been identified as having been removed from a property in Xàbia.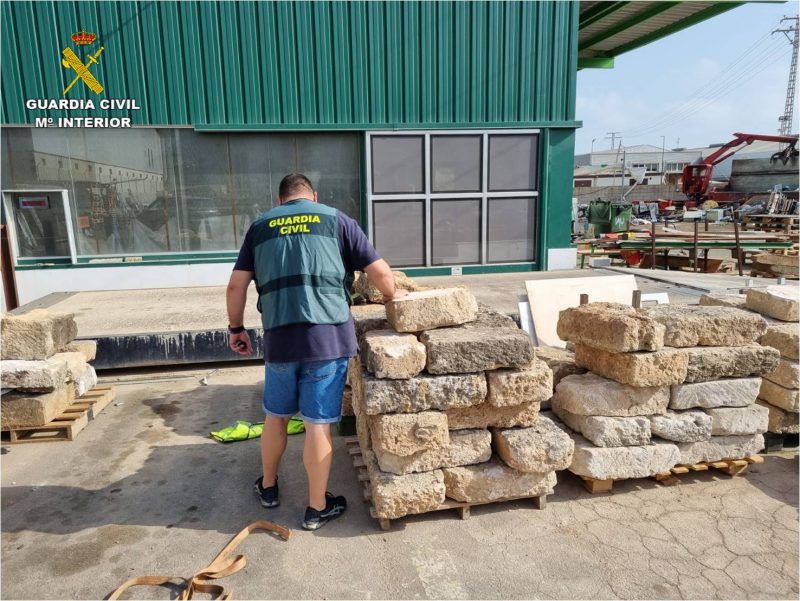 Monday 23rd August 2021 – XÀBIA AL DÍA with Mike Smith
---
Three people, two men and one woman, are under investigation by the Guardia Civil in Alicante on suspicion of theft of blocks tosca stone, worth around 1,000 euros, and fraud. The trio, all Spanish and aged between 35 and 43, have been charged after allegedly selling the stone blocks to a junkyard as if they were of legal origin.
Tosca stone is a calcareous sandstone formed by beach dune which is typical of Xàbia which was extracted from the seashore between the Roman times until 1972 when quarrying of this stone was banned. Thus, for almost 50 years, only stone blocks which have already been extracted can be sold and reused.
Officers from Xàbia had already opened a case file on the theft of blocks of tosca stone from at least two locations located close to the Gorgos river after the property owners reported them missing and the subsequent investigation also uncovered a third, unreported theft of blocks from a temporarily closed restaurant which was through to have been linked.
Further investigations led to a vehicle which had been seen in a neighbouring town loaded with various pieces of stone whilst an inspection of a junkyard in Dénia found two pallets loaded with 50 blocks of tosca stone of different weights and sizes.
When one of the victims acknowledged that these stones had been removed from his property, the investigating team had already gathered enough evidence on the alleged thieves to open a case against them for the continuing crime of theft and of fraud.
---

---