Granadella Trail receives one of the Emprén Sport awards from the Trinidad Alfonso Foundation
The event finished second in the Sports Category.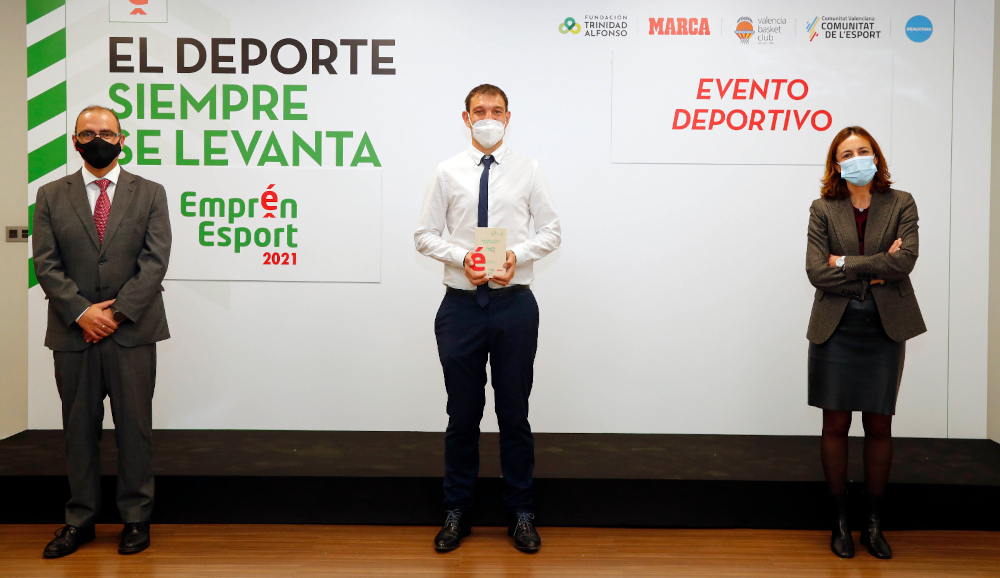 Thursday 4th February 2021 | CARLOS LÓPEZ (Xàbia AL DÍA)
The Trinidad Alfonso Foundation, the social arm of the owner of Mercadona Juan Roig, has delivered its Emprén Sport awards that recognize and help the sporting entities in the Comunidad Valenciana for the events they organize, under the slogan "El Deporte Siempre Se Levanta."
Among the 285 projects that were submitted to the seventh edition of this award was the Granadella Trail which was held again last year after several years of hiatus due to the tragic fire that devastated the area in 2016.
The event received the second prize in the Sports Events category and organisers Club Atletisme Llebeig have benefited from an award of 15,000 euros to cover the expenses of the sports event.
The award ceremony was held on Tuesday, at the Foundation's headquarters on Calle Pintor Sorolla in Valencia and one of the members of the board of the Xàbia athletics club, Rolf Jong, attended.
The other winners in this category were the Gran Fondo Alberto Contador (a 160 km long cycling race based in Oliva), the Gran Fondo Mediterrean Epic, a UCI 4 stage mountain bike race based in Oropesa del Mar. The other second prize was the Desafío Best Cycling de Valencia, a spinning challenge.
---
Click below to read this story in Spanish on Xàbia AL DIA

---