Generalitat Valenciana launches "Safe Easter" campaign
The objective is to make citizens aware of the importance of not lowering their guard in prevention and prudence against COVID-19 during Easter.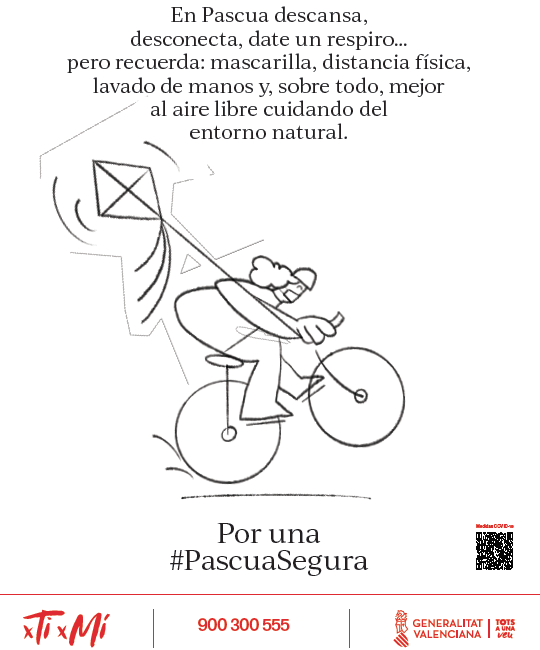 Saturday 3rd April 2021 | PRESS RELEASE; translation MIKE SMITH
The Generalitat Valenciana has launched the 'Pascua Segura' information campaign, an initiative designed to convey to citizens the message of the importance of maintaining prevention and prudence measures against the coronavirus during Easter.
"We cannot relax", pointed out Fernanda Escribano, general director of Institutional Promotion, who has highlighted the good epidemiological situation of the Comunidad Valenciana at the moment, as it remains autonomous communities with the lowest cumulative incidence in all of Spain and also one of the European regions with lower rates.
For this reason, the campaign, which begins today Saturday, emphasizes the idea that rest is compatible with prudence and prevention. "We want to convey the idea to Valencians that holidays are to enjoy and relax, but safely, responsibly, with prudence and keeping all precautions," said Fernanda Escribano.
Through messages in small video spots, radio spots, and graphic support, this action reminds that it is everyone's responsibility to respect basic safety measures: cleaning hands, maintaining adequate distance, wearing a mask and ventilating closed spaces
---
Information Source
Press Release – Generalitat Valenciana
---