Fishermen's Guild in Xàbia claims "greatest threat" to whales and other cetaceans is "saturated sailing"
The Guild has responded to claims that Wally the whale was injured by submerged fishing nets.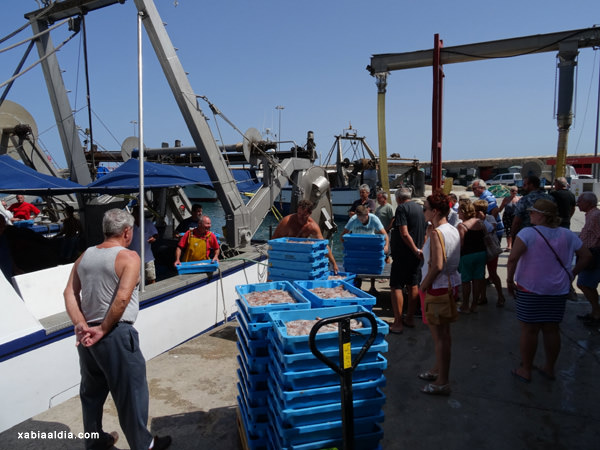 Monday 24th May 2021 – XÀBIA AL DÍA with Mike Smith
---
The Fishermen's Guild in Xàbia has released a statement that claims that the greatest threat to whales and other cetaceans that swim off the coast of the Marina Alta is the "saturation of marine traffic off our coasts, both recreational as well as merchants and others".
The Guild has been forced to release its statement after the appearance of Wally the Whale who was spotted swimming off the Xàbia coast and appeared to suffer injuries which environmental groups have claimed were caused by submerged nets that are found right along the local coast.
In response, the Guild has admitted that it is fed up with "unreasonable attacks" and pointed out that there are no submerged nets in the waters where Wally was spotted and that these species are appearing "because of the clarity of the waters" and "the respect" that the fishermen themselves "to our environment".
Finally, the Guild insists that there is only one buoy marking an area set for trapping octopus which rests completely on the seabed which, they insist, "does not prevent the passage of any living being".
Wally is a grey whale calf, more than six metres in length, that was spotted in the waters off Xàbia on Saturday 15th May, having been tracked earlier in Catalonia and off the coasts of France and Italy. According to experts, Wally has been trying to return to the Atlantic Ocean.
---

---