Fences finally removed from stretch of Avenida Juan Carlos I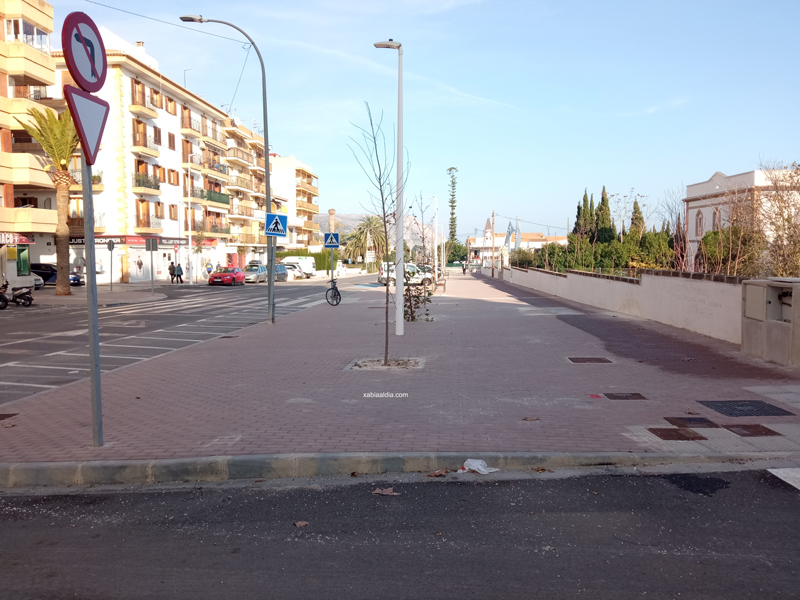 ---
Wednesday 12th January 2022 – CARLOS LÓPEZ with Mike Smith
---
It is not known if it was because someone asked for it with a graffiti on the wall, but the fences that marked off the edge of an estate being built at the end of the Avenida Juan Carlos I were removed the week before Christmas.
The urbanization work of this integrated action program (PAI), known as Roig Roquetes 1, was apparently completed. Benches installed, but trees killed by lack of maintenance. Yet the fences, for whatever reason, remained in place and left a minimum room for pedestrians.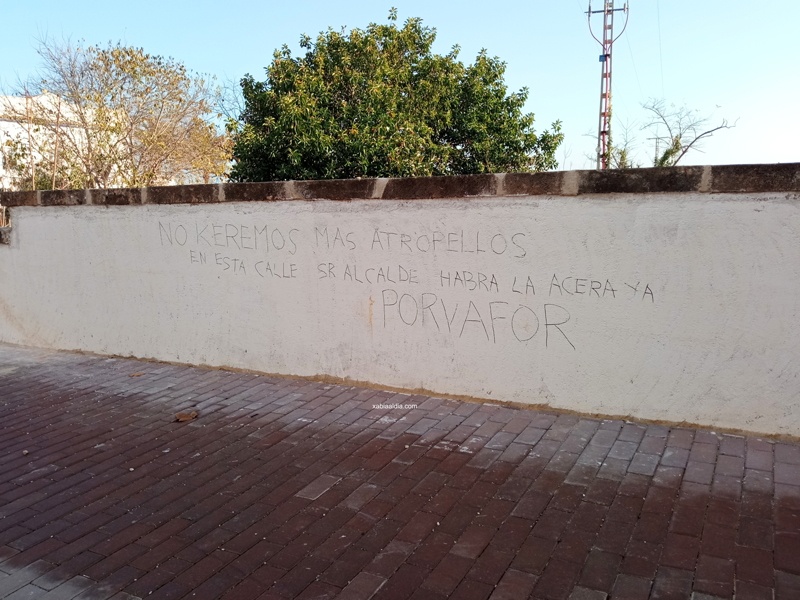 Well, the fences in the section that lines Avenida Juan Carlos I and surround the iconic house of the Catalan family, have finally been removed, and a large 5 metre wide pavement allows one to walk safely through the area.
The rest of the PAI is still marked off and closed as, apparently, the urbanization work has not yet been completed and in particular the transfer of one of Iberdrola's electrical towers.
What has not yet begun is the work to build the residential complex that was announced in the area, which in 2020 were sold from 160,000 euros and are now already at 195,000 euros.
---
---
For many years, you've told us how much you love what we're doing and some of you have even asked for ways to say thanks. For us, there really is nothing easier to show someone how much you appreciate their efforts than buying them a beer (or a wine; or even a coffee) – it's so simple. Click on the link below to find out more.

---