Emotional tribute to surfer Óscar Serra on the Arenal beach in Xàbia
A plaque has been installed in his honour on the coast close to the Arenal beach.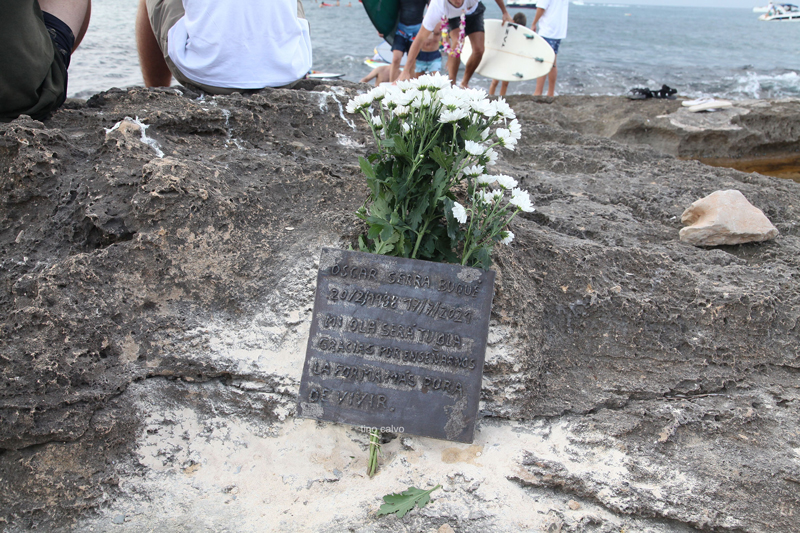 Monday 2nd August 2021 – XÀBIA AL DÍA with Mike Smith
---
Last Saturday a large number of family, friends and lovers of surfing or the sea in general paid an emotional tribute to the surfer Óscar Serra at the tip of Arenal de Xàbia on the side facing Segundo Muntanyar.
Those present who wore white shirts and flower pendants, jumped into the water with their boards along with some boats for their last farewell. At a hit of a surfboard, the surfing community mourned his departure and celebrated his will to live.
At this point on the coast, a plaque has been installed in his honour with the following text: "Óscar Serra Buqué, 2/20/1998 – 7/17/2021, mi ola será tu ola, gracias por enseñarnos la forma más pura de vivir" – "My wave will be your wave, thanks for teaching us the purest form of living" – a place where the surfer grew up and began to develop the adventurous spirit for which everyone will remember him.
Photos by Toni Calvo
---

---