Eleven migrants intercepted in Cala Ambolo de Xàbia
They were gathered up by officers from the local police and Guardia Civil and will be taken to Alicante for processing.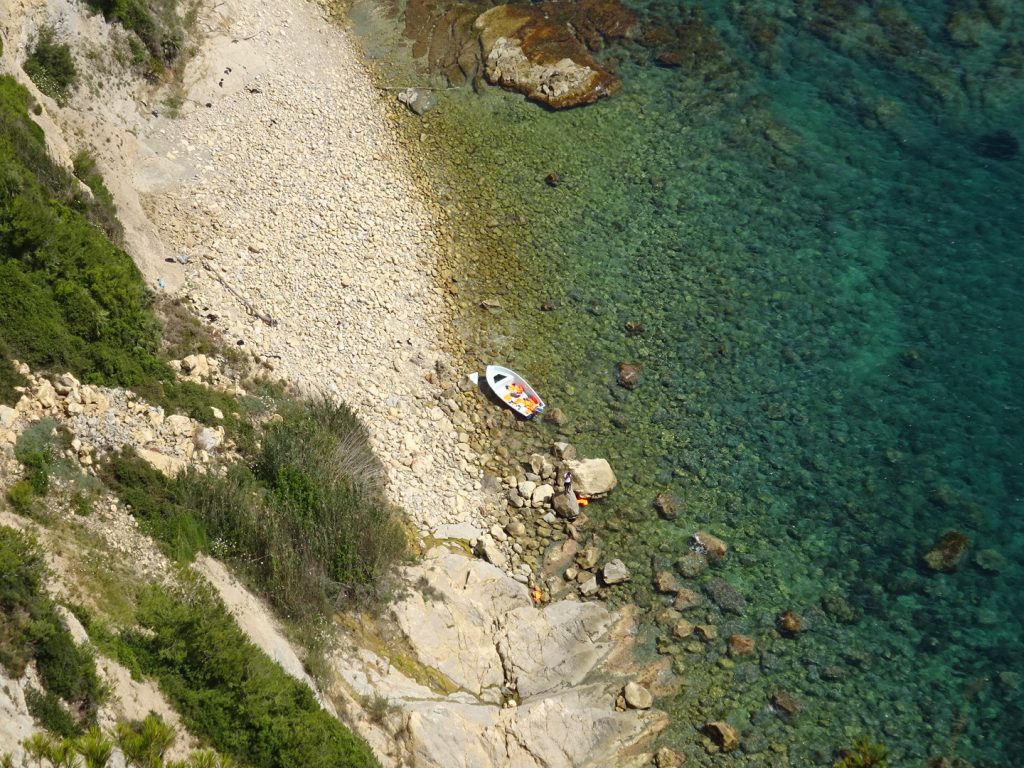 Wednesday 22nd July 2021 – XÀBIA AL DÍA with Mike Smith
---
A total of eleven migrants were intercepted on Wednesday afternoon after disembarking from a boat in Cala Ambolo. Lifeguards from Cruz Roja de Xàbia were alerted and mobilized, it so happens at the same time that rescuers were deployed to deal with an accident involving a young woman in Cala Blanca.
The eleven occupants of the boat were intercepted by officers from the Policía Local and Guardia Civil and, after being checked over by the Cruz Roja who also provided them with water and fruit juices, they were taken to the Guardia Civil barracks in the port from where they will be taken to the port of Alicante to undergo PCR tests.
---
Related Link
---

---