Easter Sunday in Xàbia: a memory from 2018
A photographic record of the last time Xàbia could celebrate Easter Sunday together – way back in 2018.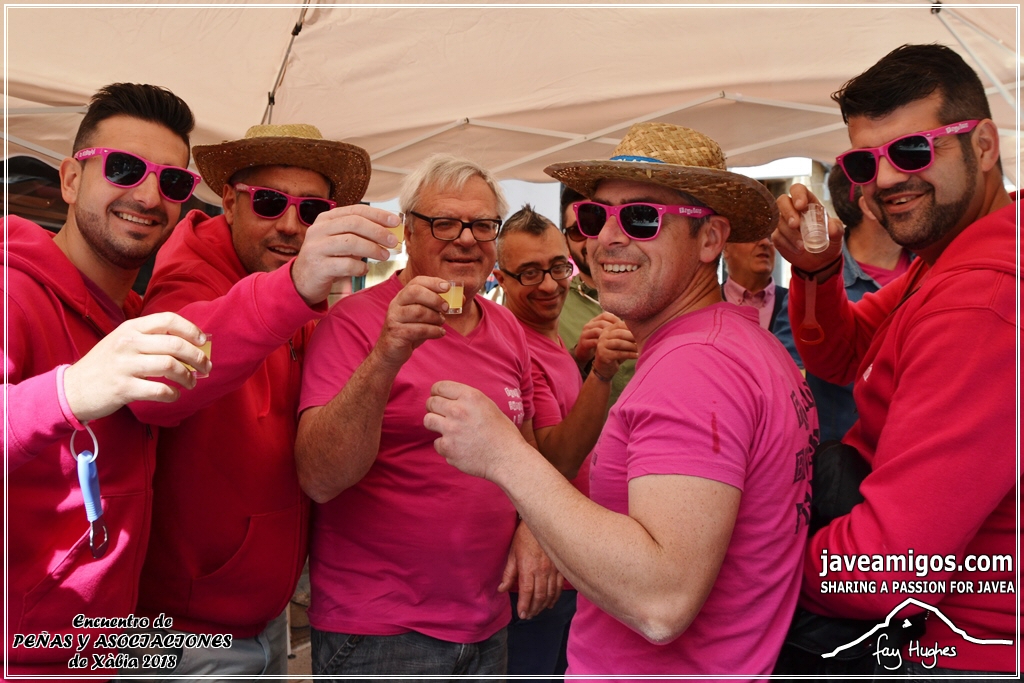 Sunday 4th April 2021 | MIKE SMITH; fotos FAY HUGHES
Easter Sunday is very special in Xàbia. In normal times, the people, the peñas, the associations, and the groups gather together around the church at midday to celebrate together with a beer or a wine (or something stronger) and some tasty tapas. Around the historic centre, the colourful stalls of the famous Easter craft fair cram into the narrow streets. festive music and laughter fills the air. But not this year.
In 2019, the event was cancelled due to the approach of one of the most savage storms to hit Xàbia in living memory; this year, like last year, the ongoing pandemic means that we have to wait yet another year to meet with our special friends again. We can do it. For it will be worth it.
So, here is an album of the last time we were all able to gather together and enjoy Easter, a collection of photos from 2018 – it seems so long ago.
Enjoy!
---