DAMAGED RIVER SECTION REPAIR WORK COMPLETED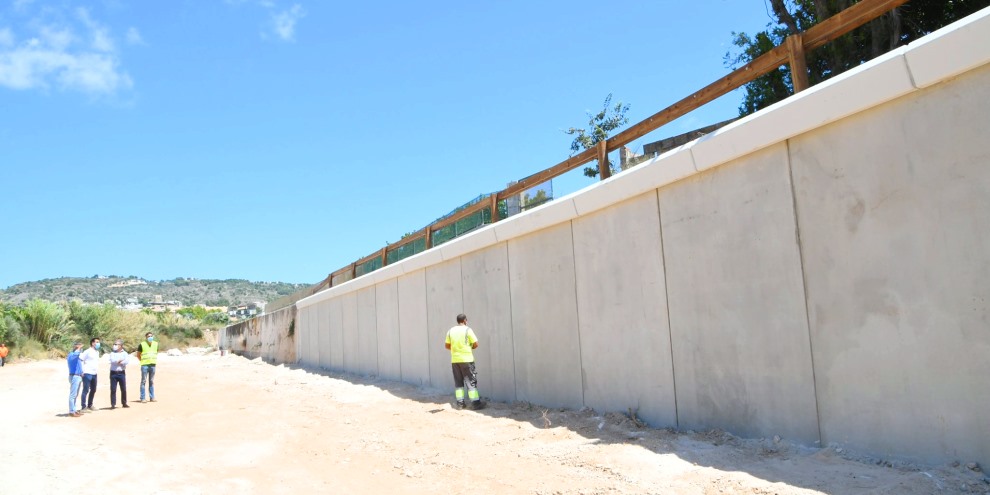 The municipal water company AMJASA has completed the network supply pipe repair and partial reconstruction of the containment wall of the River Gorgos, a section that was damaged during the destructive floods of 2007 and has been deteriorating over time ever since. The section is now open to traffic for the first time in years.
The work has been carried out by contractors Pavasel SL and has involved an investment of 121,539 euros. The finished product provides greater security to a sensitive section of the water supply network since the original containment wall supported what was one of the main pipelines to the urban area of town from the desalination plant. The progressive deterioration after the 2007 floods culminated in the pipe eventually being exposed after Storm Gloria struck the area in January 2020.
In addition to the repair of the network and various irrigation pipes, the project also saw the construction of a new containment wall of some 45 metres in length which has restored the protection of the network as well as re-opened the section to vehicular traffic. A wooden safety railing has also been installed to improve the aesthetic look of the area.