CV Olympic Week cancelled due to the ongoing health crisis
The event was due to take place in February with heats in thebay of Xàbia.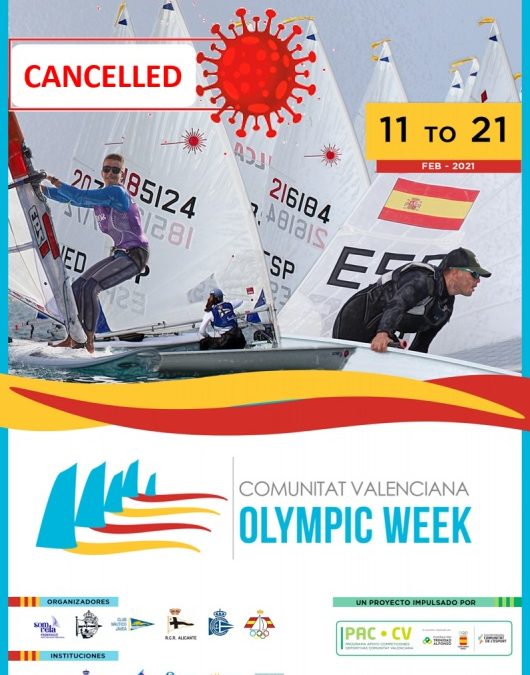 Monday 18th January 2021 | MIKE SMITH
The Club Naútico de Jávea has confirmed that they have received notice that the forthcoming Comunidad Valenciana Olympic Week scheduled for February has been cancelled.
In a statement of the their website, the sailing club said that the regional health department of the Comunidad Valenciana has decided to adopt a series of additional and exceptional measures for certain sectors in response to the continued spread of the COVID-19 infection. These restrictions affect movement, limiting travel, amongst other activities, which especially affects the staging of sporting events. In the case of the sailing club, it would limit the hosting of the VII edition of the Comunidad Valenciana Olympic Week.
For this reason, the organization has decided to appeal for responsibility and civility and make the tough decision to cancel the next edition of Olympic Week, given the current health situation and risk of transmission of the coronavirus as well as the impossibility of guaranteeing the safety of participants and coaches on the dates scheduled for the event.
Based on the above, in the next few days the organization will be refunding the registration feeds to participants of the organizing clubs Real Club Náutico Valencia, Club Náutico Javea, Real Club Regatas Alicante, Real Club Náutico Torrevieja and the Comunidad Valenciana Sailing Federation.
The sailing club wants to thank all the sailors and coaches who have placed their trust in the organizing clubs and in the Federation as an organizer of sporting events, trusting in being able to see its members enjoy the sport that they are passionate about in a place that has become their second home, the Comunidad Valenciana.
---