C's Xàbia demand increase in bus connectivity with Valencia and Alicante
The C's regret that the municipal bus "continues the same as always"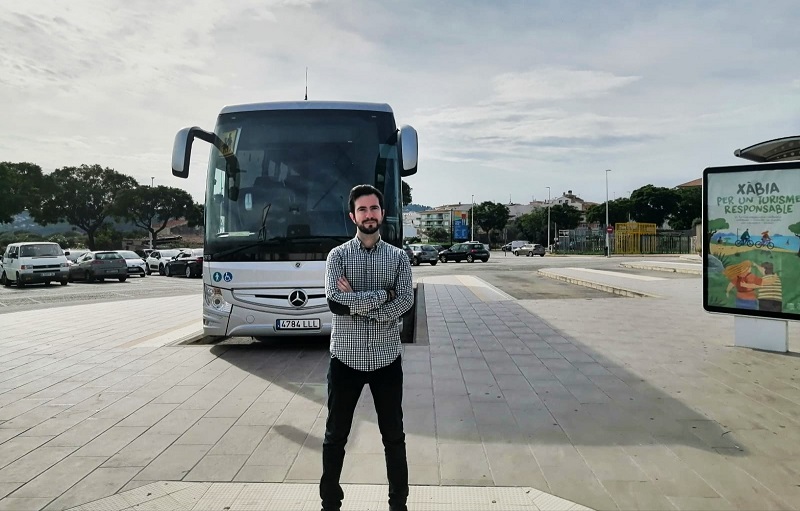 Thursday 4th November 2021 – XÀBIA AL DÍA with Mike Smith
---
The spokesman for C's in Xàbia, Enrique Escrivá, has demanded that the local government act in the face of the lack of public transport that the Marina Alta continues to suffer in general and, in particular, the residents of Xàbia. It is a request that was put on the table after the regional government announced last week that it was improving the bus connections between Valencia and Gandia to alleviate the deficiencies and delays of the RENFE commuter network.
As Escrivá explained in a statement, currently there are six daily departures from Xàbia to Valencia, and there are four to Alicante. In his opinion, this contrasts with the twelve services a day that the Ministry has implemented to cover the Valencia-Gandía route, to which must be added the rest of Alsa's trips, in addition to the Cercanías line, "which will have all its problems , but we don't have it here, "Escrivá added.
Thus, Escrivà urged mayor José Chulvi to request a meeting with the regional government so that this improved bus service that covers the Gandía – Valencia line is extended to Dénia and Xàbia or that another independent line is implemented that connects both towns of the Marina Alta with Gandía and Valencia.
He explained that "it is not about offering an alternative to the train, but about offering an immediate solution to years of zero management and oversight in transport link because we have been without a train in our region for 47 years and because, instead of rail transport, alternatives and clean transport policies are sought that contribute to sustainability and decarbonization in the Marina Alta. We have accumulated a long history of mistreatment in investments and infrastructures and those who end up paying for it are the residents and especially the young people".
In addition, the councilor spoke about the need to improve the public transport service in Xàbia itself as part of the set of actions to improve the quality of life of residents as well as contribute to the fight against climate change. However, Escrivá has lamented, "the local government has not taken any step to improve the deficit bus service in Xàbia, without having put the problem on the table of the regional government, and that is why we continue the same as always".
---
Related Link
---

---