Cruz Roja rescues youngster injured after falling from cliff in Cala Blanca
The 19-year-old woman suffered multiple injuries and was transferred to Dénia hospital.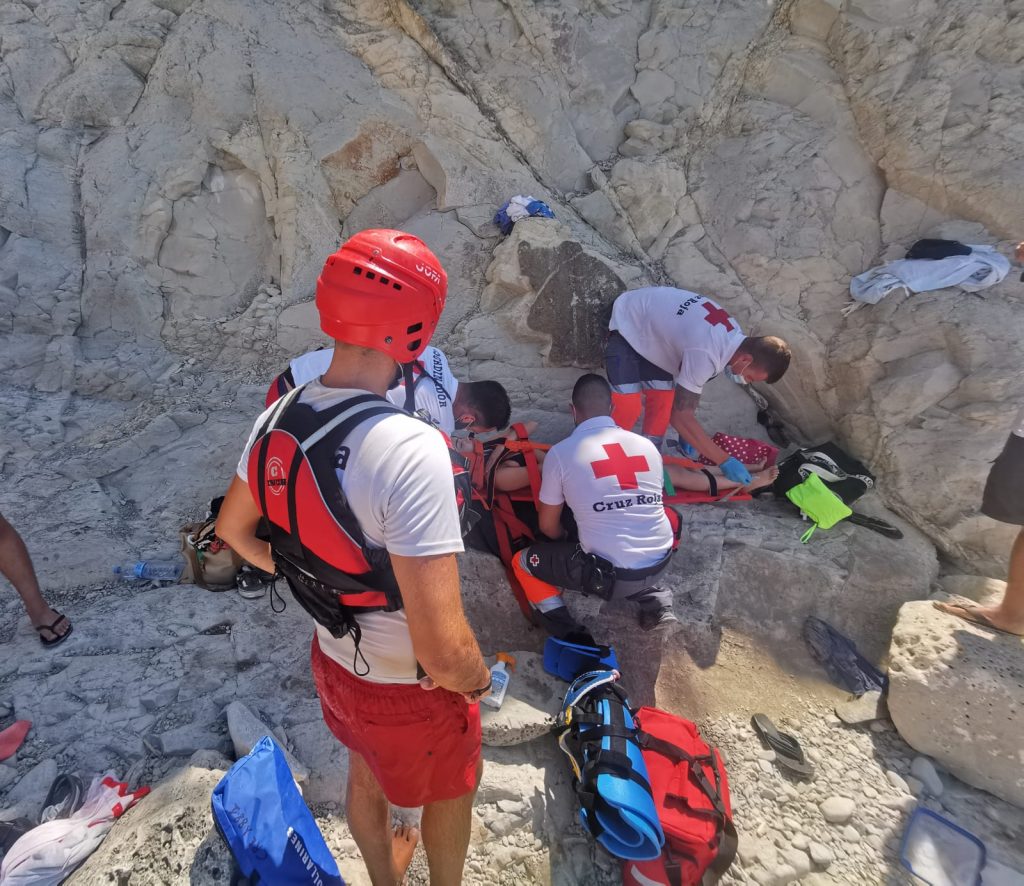 Wednesday 22nd July 2021 – XÀBIA AL DÍA with Mike Smith
---
Personnel from the Cruz Roja de Xàbia rescued a 19-year-old woman who suffered various injuries after falling from 1.5 metres and hitting a rock in the second cove in Cala Blanca.
According to municipal source, a call was received at around 3.45pm on Tuesday afternoon and the Cruz Roja mobilized its rescue vehicle, ambulance and boat from the Arenal. The rescue team made their way to the injured party across the rocks to assess her condition and witnesses reported loss of consciousness, although she was awake when they reached her.
The rescuers immobilized the injured person as a precaution and evacuated her by sea due to the complex geography of the area which meant that she could be carried by land across the rocks. The boat transferred her to the Fontana canal where an ambulance was waiting to take her to the hospital in Dénia.
This is the third accident in the areas of coves and cliffs attended by the rescue and first aid teams of the Cruz Roja de Xàbia in the last five days.
---
Related Links
---

---