Cruz Roja rescue woman from Ambolo after she slipped and hit her head
The 56-year-old woman received initial first aid before being evacuated and rushed to Dénia hospital.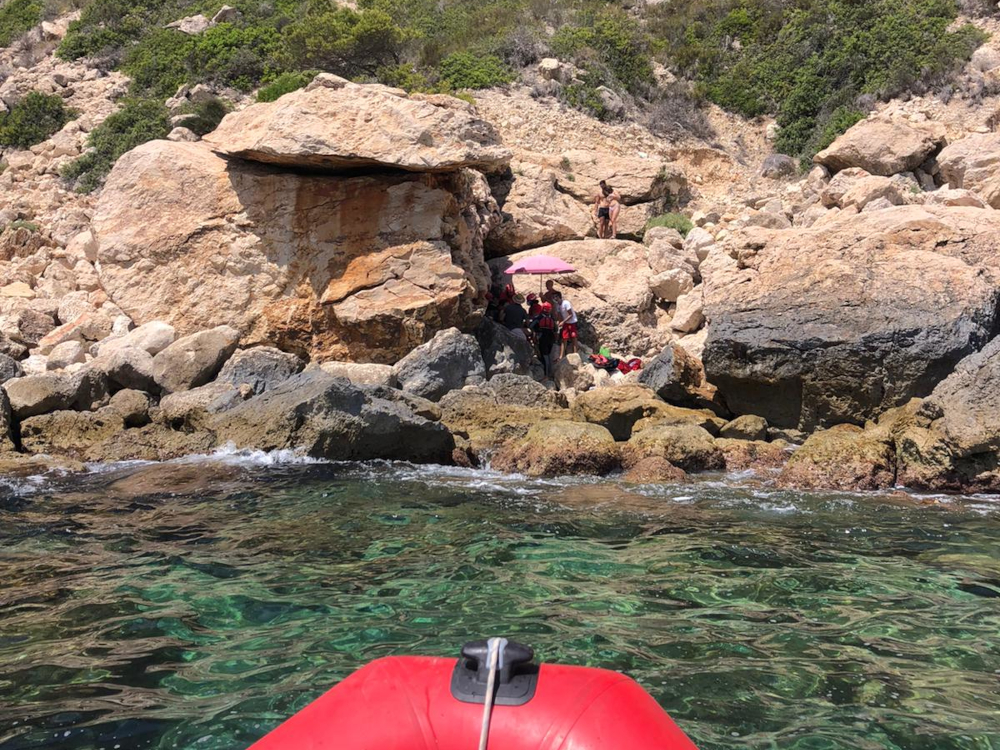 Monday 2nd August 2021 – CARLOS LÓPEZ with Mike Smith
---
The lifeguards of the Cruz Roja de Xàbia rescued a 56-year-old woman who suffered a serious head injury after slipping on the rocks in Cala Ambolo, taking her to Dénia hospital for further treatment.
As reported by municipal sources, the lifeguards were mobilized at 1.30pm and found the women at the far end of the cove, where the stone beach ends and the large rocks are dominate. The woman apparently slipped on the rocks and feel from a height of some two metres, suffering a severe blow to the head and initially falling unconscious.
A rescue boat from Cala Granadella was deployed and lifeguards were able to make an initial assessment until the arrival of the land rescue team. The rescue was described a "very complex" due to the physical geography of the location of the bather.
The lifeguards secured the woman on a rescue stretcher in a suitable position so that she would not lose consciousness again before transferring her to the rescue boat which evacuated her to Cala Granadella from where she was transferred with some urgency to the hospital in Dénia.
---

---