Cruz Roja organises Granadella reforestation day
Those interested in helping will need to register before the day.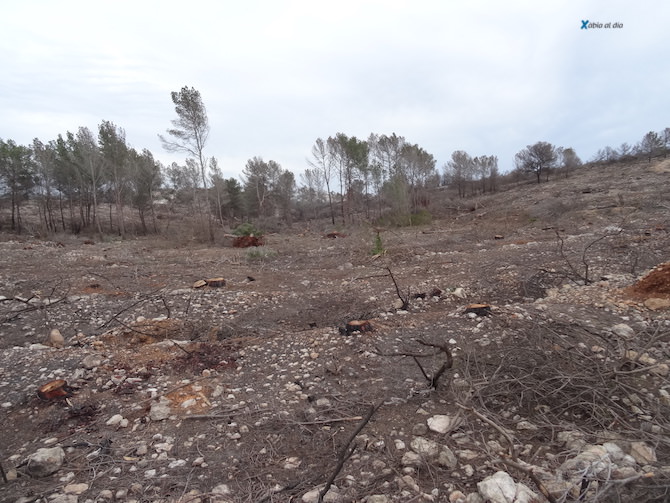 Tuesday 30th November 2021 – ÁLVARO MONFORT with Mike Smith
---
On Sunday 5th December, the municipality will experience a great day of voluntary reforestation by the Cruz Roja de Xàbia. The branch has proposed to work on one of the most beautiful places in the entire municipality and one which has suffered the most in recent years due to a destructive fire in 2016 – La Granadella.
Together with the Cruz Roja, members of Protección Civil, the Centre Excursionista de Xàbia (CEXX) and the town hall will also be cooperating. These tasks come at a time when the terrain must be stable in order to carry out an intentional regeneration. Soils that have suffered the action of fire are very sensitive to erosion due to different causes that excessively weaken the surface. In recent years, in the work of preparing the land, 461,000 euros have been invested in a project that has involved Xàbia Council, the Alicante Provincial Council, the Generalitat Valenciana, and the Ministry of Ecological Transition.
For natural regeneration to be possible, it is essential to avoid the loss of soil. Once this is consistent and has been strengthened, it can be influenced through controlled reforestations, introducing varieties of native trees and shrubs as an ally against possible fires.
The initiative will begin at 9.00 am and the meeting point will be in the cove if La Granadella. Anyone interested in participating must register by calling 678 40 20 17 (Alex) or by email alejandro.pedros@cruzroja.es.
---
---