CREAMA XÀBIA OFFERS WORKSHOP ON STRENGTHENING BUSINESS LEADERSHIP
The free and face-to-face workshop will take place on October 22 and 23.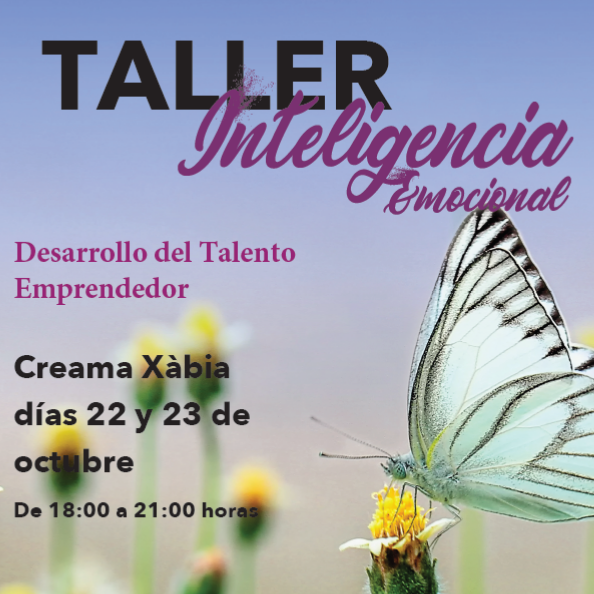 CREAMA Xàbia has organised a special workshop for business management to learn about the value of emotional intelligence when undertaking a business project or improving employability.
The workshop will take place on October 22 and 23 from 6.00pm to 9.00pm 6 in the Multipurpose classroom at the municipal headquarters at Portal del Clot. It is aimed at both new entrepreneurs and established business people as well as anyone seeking to grow as a person and as a professional.
It's main objective is to showcase the importance of emotional intelligence and the tools used for managing emotions in order to develop entrepreneurial, professional and personal talent. Techniques from coaching, emotional intelligence, personal development, neurolinguistic programming, Miltonian techniques, visualization and relaxation techniques, etc. will be used.
Training is free but places are limited. For more information or to reserve a place, those interested should call 965 79 36 04 / 42 66 or contact email at jrusso@creama.org.
CREAMA strongly believes in the importance of this emotional capacity, since companies that are looking for personnel not only value that they are technically prepared to carry out the daily tasks of the company, but also that they are adaptable, empathetic or decisive.
It is also interesting for the directors and managers of companies to enhance their emotional and social skills to empathize with the rest of the team and to be able to transmit the messages and basic information so that the team works efficiently and effectively. Managing emotional intelligence is very important to stand out as a leader.