CREAMA allocates more than 1 million euros for regional economic development in 2022
The funding will be boosted by other contributions, such as that of LABORA that will be allocated to job training.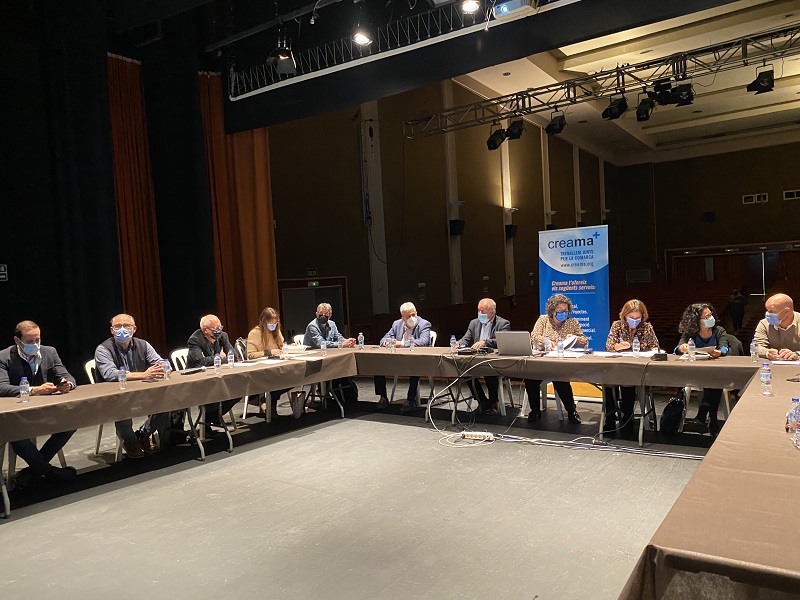 Thursday 9th December 2021 – ÁLVARO MONFORT with Mike Smith
---
Non-profit organisation CREAMA has approved its budget for the year 2022, funding that exceeds one million euros (1,155,163.09 euros) which has been developed from contributions of the Alicante Provincial Council and the municipalities of Xàbia, Dénia, Gata de Gorgos, Calp, Teulada-Moraira, Benissa and Pego. This amount will increase when considering contributions from other entities such as LABORA that will be allocated to job training.
The budget was ratified at the CREAMA AGM held in Pego which was attended by the provincial secretary for Local Development and Development, Sebastián Cañadas.
During the meeting, CREAMA manager Rosario Donderis detailed the association's action plan for 2022 during which different public challenges will be addressed such as governance, institutional integrity and honesty as well as the intention of continuing improve the regional organization, anticipating the economic changes that may take place and knowing how to adapt to them with transparency.
The projects to be developed based on the four main distribution axes of European funds in Spain (ecological transition, digital transfer, social and territorial cohesion, and gender equality) were also detailed.
In addition to Cañadas and Donderis, the meeting was attended by mayors and councilors of the municipalities belonging to the consortium and it was agreed to establish the new capital of CREAMA in Dénia during next year.
---
---