Council will discuss specifications of new management contract for underground car parks
The plenary session will also consider the resolution of the funding agreement with CD Jávea.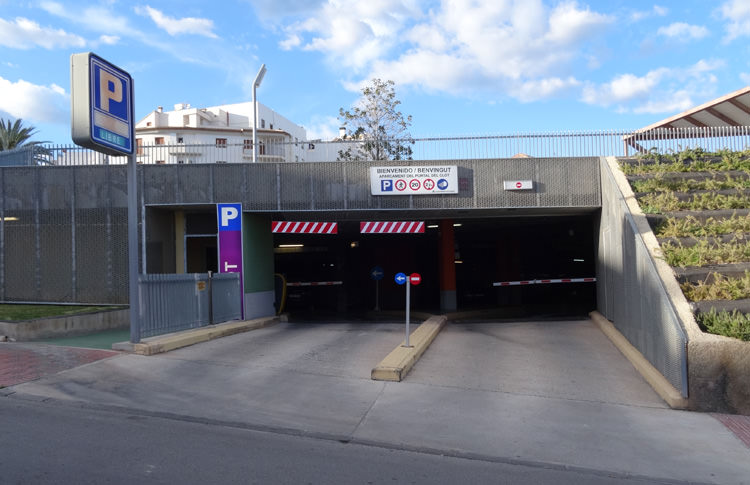 Thursday 25th November 2021 – CARLOS LÓPEZ with Mike Smith
---
At this Thursday's plenary session, Xàbia Council will debate the specifications of the contract for the management of the two underground car-parks in the municipality.
These facilities opened ten years ago with privatized management and in the last two years, annual running costs have been around 240,000 euros whilst income has been around 280,000 euros a year.
The management contract includes the surveillance systems and staffing as well as the technologies used for the service, such as payment machines that accept credit cards, etc., which clearly need updating. Users will be hoping for improvements in the new contract that will allow payment by card and contactless technologies, as requested in a plenary session some months ago by the C's representatives Enrique Escrivà.
This month's session will also consider for approval the framework agreement for the creation of a regional equality network, which aims to assist all victims of gender violence in the Marina Alta, regardless of their place of residence, a project proposed by councillor Montse Villaverde.
An agreement with CD Jávea
Although it doesn't appear on the agenda for the plenary session, XAD has learned that the resolution of the agreement between the council and CD Jávea corresponding to last year will also be debated. The funding had been delayed due to an audit of this agreement (and others in the sports sector) which had been carried out by an external auditor.
Some months ago, XAD was made aware that the auditor's report questioned about 50,000 euros of the 117,000 euro total grant due to what they considered to be a lack of justification for the amount from the football club. However, after various claim from the club, and the coordinated with the auditors and the council, CD Jávea will "only" have to return an amount of less than 10% of the total agreement. This settlement must be approved by the plenary session.
Other sports club have not been so lucky as they have already started their season without the help of municipal funding since they have been able to justify the grants awarded last year and have had to return them in full.
---
---