Council unanimously ratifies nominees for 2022 9 d'Octubre civic awards
The three nominees will be honoured with the civic awards during a special ceremony at the town hall in October.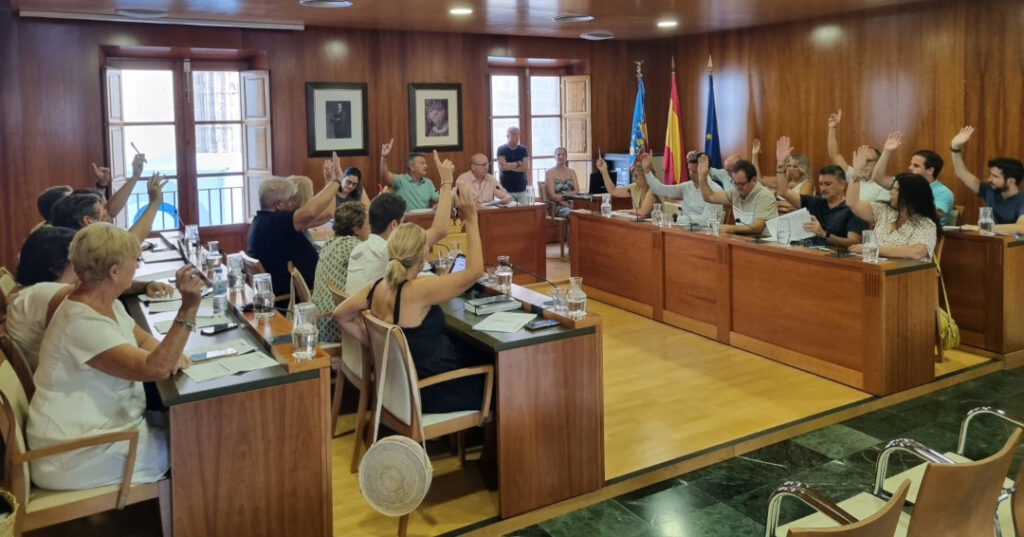 Thursday 28th July 2022 · Mike Smith
Source: Ajuntament de Xàbia
The plenary session of Xàbia has unanimously ratified all the parties to grant the 9 d'October Vila de Xàbia 2022 awards to the Centro Artístico Musical de Xàbia, Esperanza Salvatierra Codina and Pep Segarra Marí.
A group with history such as the Centro Artístico Musical de Xàbia is recognized for its presence in the social, festive and cultural life of Xàbia as well as for its educational function, dissemination of music and social cohesion.
At the individual level, Esperanza Salvatierra Codina, a teacher for several decades at the IES Antoni Llidó and with an important background in local associations in groups such as the Amas de Casa, Cruz Roja and Amics de Thiviers, is distinguished posthumously. Salvatierra was also an active member of the Escola de Teatre, of the Teatre Garum group, and was passionate about local gastronomy, about which she wrote several publications, thus contributing to the survival of recipes and customs.
Pep Segarra Marí, ecologist and defender of nature, has been closely involved in the fight to preserve the Montgó massif and especially the natural environment of Portitxol, in addition to creating the route of viewpoints. A great athlete, he was the promoter and first president of the Club de Basket Joventut, a great cultural collaborator, making donations to the municipal museum of various archaeological and artistic legacies of the brothers – and his uncles – Segarra Llamas. A great promoter of the associative, hiking, cultural, sports and civic movements of the town, he was part of the mythical Ateneo Cultural Xàbia in the difficult years of the political transition.
During the plenary session, the 18 members of the new Municipal Sports Council have also been appointed: David Ferrer Ern, Rafael Andarias Buigues, Julia Miñana Delhom, Irene Bolufer Cruañes, María Cardona Morant, César Rodríguez Macho, Olímpia Bas i Costa, Enrique Escriva Terán, Juan Luís Cardona Salvador, Rafael Bisquert Crespo, Antonio Soler Cruañes, María Engenia Bolufer Costa, and representatives of Club d'Atletisme Llebeig, Centre Excursionista Xàbia, Handball, Basketball, Tennis and Integral Time Fitness Group clubs as well as a spokesperson for the sports centers.
---

---