Council offers psychomotricity and racket summer sports camp
The Department of Sports brings together all the courses being offered by local clubs and associations.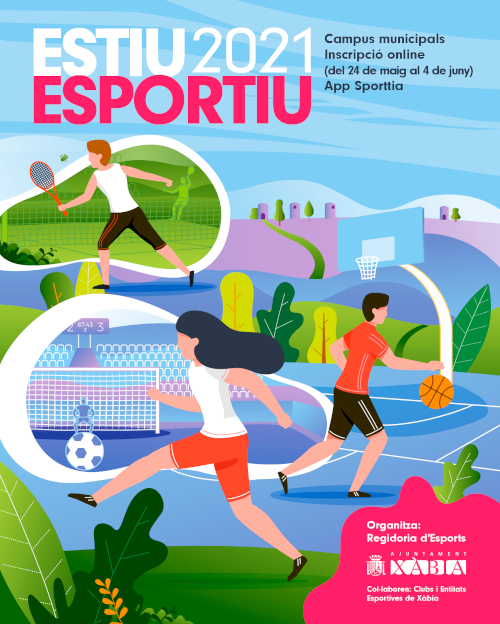 Wednesday 19th May 2021 – PRESS RELEASE with Mike Smith
---
The Department of Sports, with the colleaboration of various sports groups in the municipality, has revealed information on the various campuses that will be offered this summer throughout Xàbia, a health and fun option to socialize and occupy free-time over the summer holidays.
Councillor Alberto Tur (Sports) explained that the Council is organizing two workshops directly, one for psychomotricity skills for children between 5 and 7 years of age in which activities will be offered that stimulate physical and mental abilities, developing social development through imagination, creativity and expression. The second workshop is focused on racquet sports (paddle, badminton and table tennis) and is organized into different age groups.
Both workshops will run over two weeks from July 5th to July 16th, Monday to Friday, 9.00am to 1.30pm using municipal facilities. The fee is 70 euros and the pre-registration period to reserve places will be open from Monday 24th May to Friday 4th June online at www.sporttia.com or via the linked App.
When allocating places, priority will be given to family reconciliation and special circumstances with the presentation of supporting documentation – telephone 96 579 20 00 for further information – and the list of those who have successfully registered will be released on Wednesday 9th June.
The councillor pointed out that, in order to offer a global vision of all the offers linked to these workshops, the Department of Sports has included the different camps that are being offered by clubs and sports associations in the municipality in an information brochure, which includes camps for football, basketball, rhythmic and artistic gymnastics, multisports, surfing, sailing and karate.
---
Information Source

---