Council installs fence along Primer Montañar to prevent parking on the coast
Around 1,500 metres of fence will be installed to clearly mark off the coastal area and prevent vehicles parking on the beach.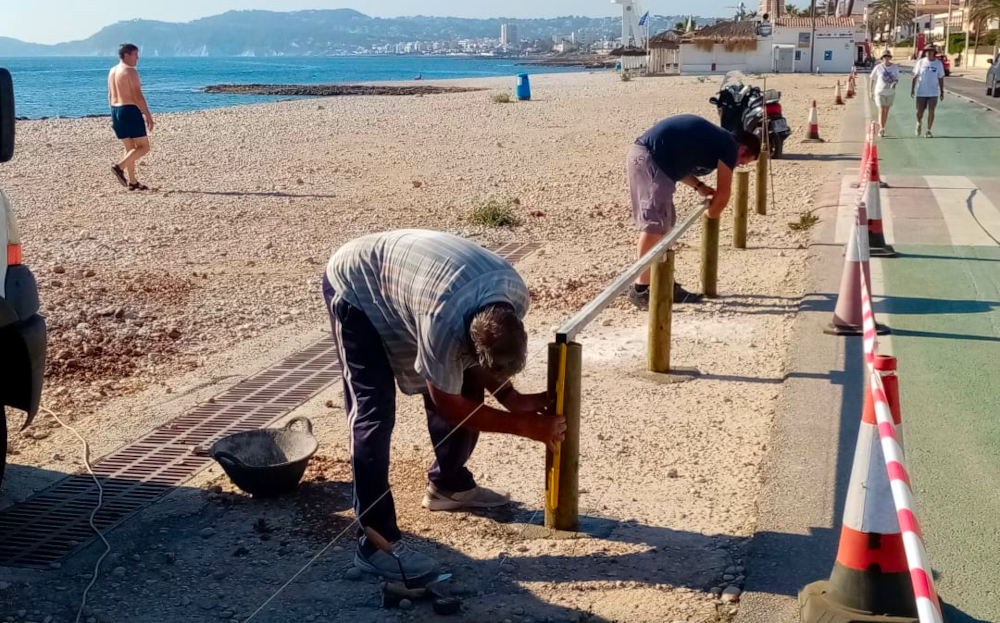 Tuesday 6th July 2021 – PRESS RELEASE with Mike Smith
---
The Department of Services and Works in Xàbia have begun to install a small wooden fence along the Primer Montañar, the section of coast between the port and the Arenal, to reinforce the ban of the parking of vehicles on the beach as well as improve the safety of the people who use the green pedestrian lane which runs along it.
The work will involve the installation of around 1.5 kilometres of a visually-integrated low fence which will clearly mark off the coastal area and prevent vehicles from crossing the pedestrian lane to park on the beach, putting at risk both the pedestrians and athletes who use it.
The fence is being installed at a height low enough to allow bathers to cross it easily to reach the sea whilst there will also been several open points for access where the zebra crossings are located as well as the hospitality and service concessions areas.
The work forms part of the project to consolidate the pedestrianization of the promenade and the elements will be integrated into future improvement projects.
The partial pedestrianization of the Primer Montañar -where only one traffic lane remains – has been in force since the spring of 2020 in response to the great demand and need for pedestrians public spaces. Council officials claim that the concept has been accepted very well by those who use it.
---