Costa Blanca Yacht Association hosts jubilee beach bash
30 people braved the hot afternoon sunshine to enjoy a lunch next to sea in Xàbia and toast Queen Elizabeth II.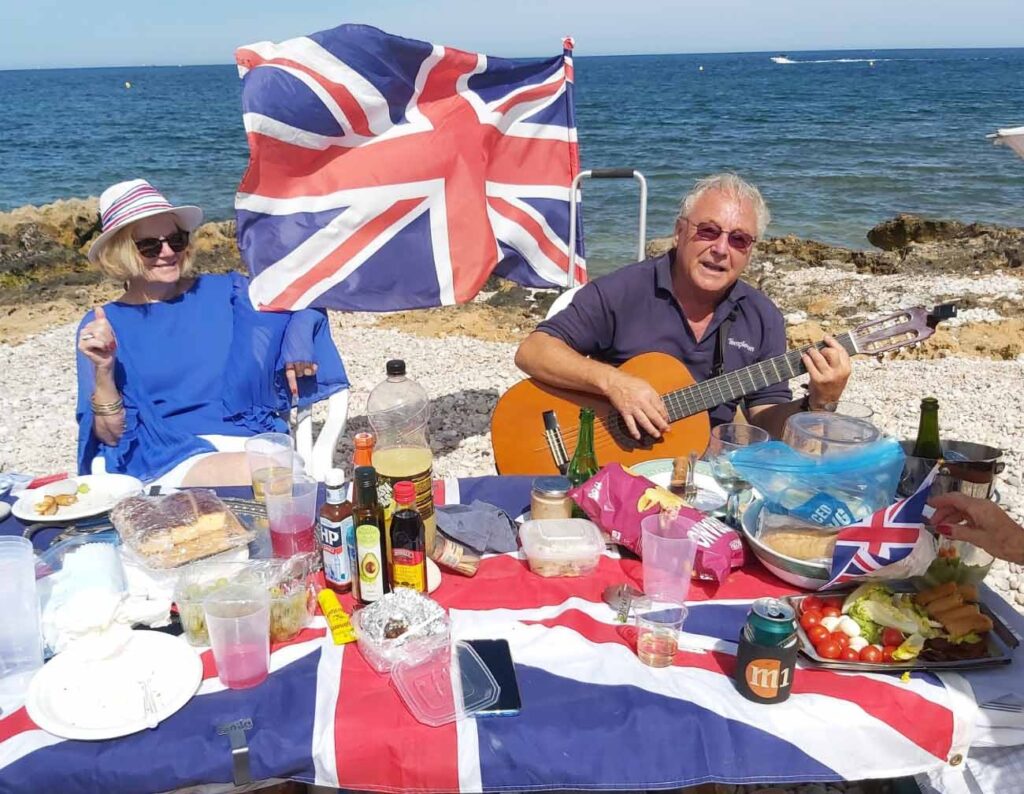 ---
Tuesday 7th June 2022 – Mike Smith
Source: press release – Costa Blanca Yacht Association
---
The Costa Blanca Yacht Association organised a beach lunch party on the coast of Xàbia on Monday 6th June to celebrate the Platinum Jubilee of Queen Elizabeth II. Some 30 people braved the afternoon sun – mad dogs and Englishmen! – to enjoy a picnic in a perfect setting, watching a few yachts sail by and making a toast to the Queen.
The theme was red, white and blue, to which most people adhered, although not everyone made their own outfit. There was a clear winner, chosen by Sally Clayton, namely Gillian Ashworth, for her sterling effort in turning a Union Jack into a dress, hand-sewn and without cutting the flag, for which she earned a bottle of plonk.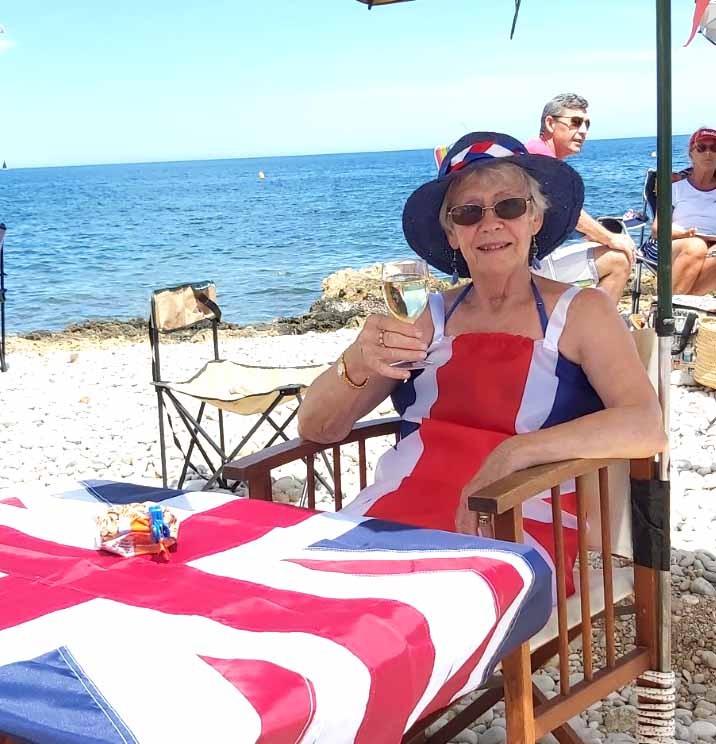 The Costa Blanca Yacht Association (CBYA) welcome all sailors, would-be sailors and land-lubber partners to participate in racing sleek yachts [Calpe], dinghy days [Moraira], cruiser yacht day charters [Dénia], Hobie Cats [Les Bassetes], holiday cruises [Croatia, Greece, Balearics] and many fun social events.
A lunch was held at the Restaurant Del Mar, near Club Náutico de Moraira last week, to welcome new members, which was also a success. Gifts were presented to two, out-going Committee members in appreciation of their hard work over the previous four years.
For more information, visit the website.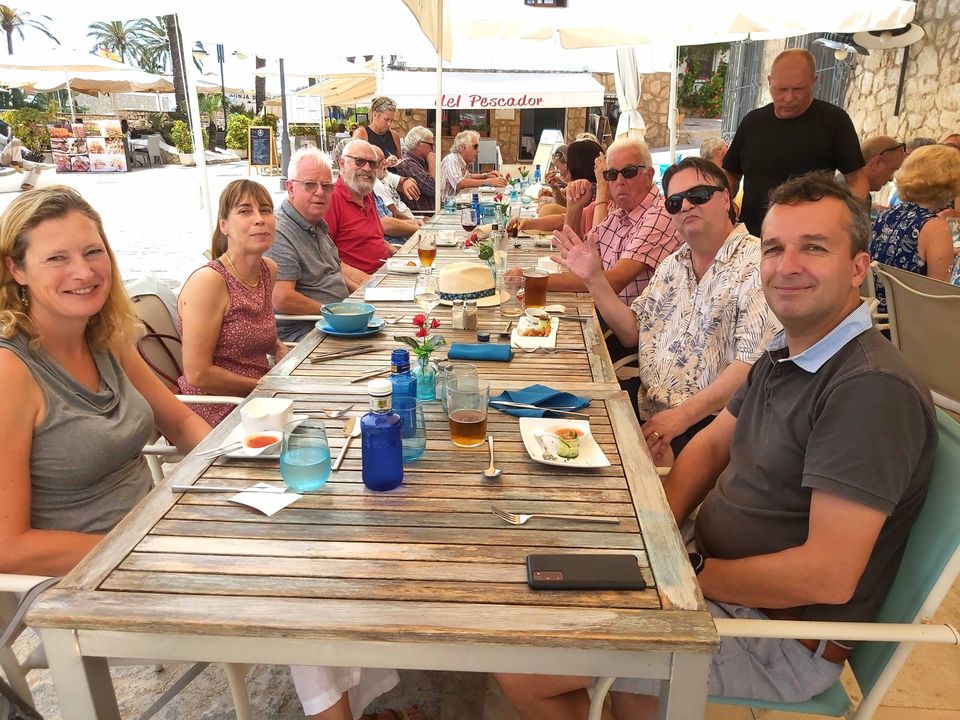 ---

---