Contract awarded for urbanization work in Mar Azul
The project will include the creation of pavements, drainage systems and lighting in the urbanization.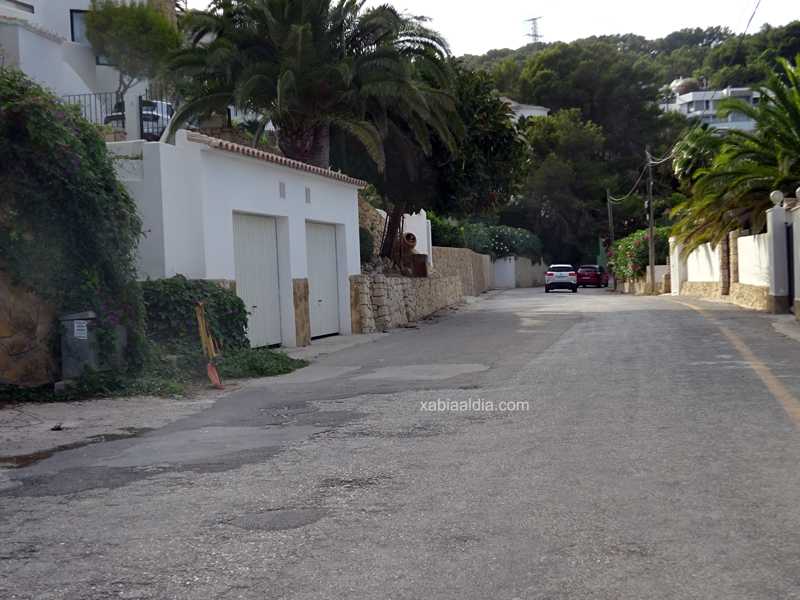 Friday 29th October 2021 – XÀBIA AL DÍA with Mike Smith
---
Categor Obras y Proyectos has been awarded the project for the completing the urbanization works of Calle La Barraca street in the estate of Mar Azul, the main route that leads down to the popular beach of Portitxol-La Barraca.
The company received the best score in a tender process in which 13 other companies participated, with its bid valued at 100 points, mainly due to the lowest price offered, which represents a reduction of about 200,000 euros over the starting bid price and it will carry out the work for just over 1 million euros.
The urbanization project for the Mar Azul PAI has been taken on by Xàbia Council under the guarantee that was provided by the original construction company VAPF in compliance with a decision of the Superior Court of Justice.
The seven-month project includes the creation of kerbs and pavements, drainage and sewage networks as well as improving street lighting in the area with more than 170 new lamposts.
The company will have to split its resources for the moment since it is already contracted to provide the new Montgó sewage network connection in Camí Castellans.
---
Related Links
---

---