Club Náutico Jávea's 420 fleet triumphs at Olympic Week in Alicante
Arantza Reig and Lucy Crosbie were the best in the absolute classification, Joel Ferrer and Ángel Poveda third (and first in boys) and the Baker sisters third in girls.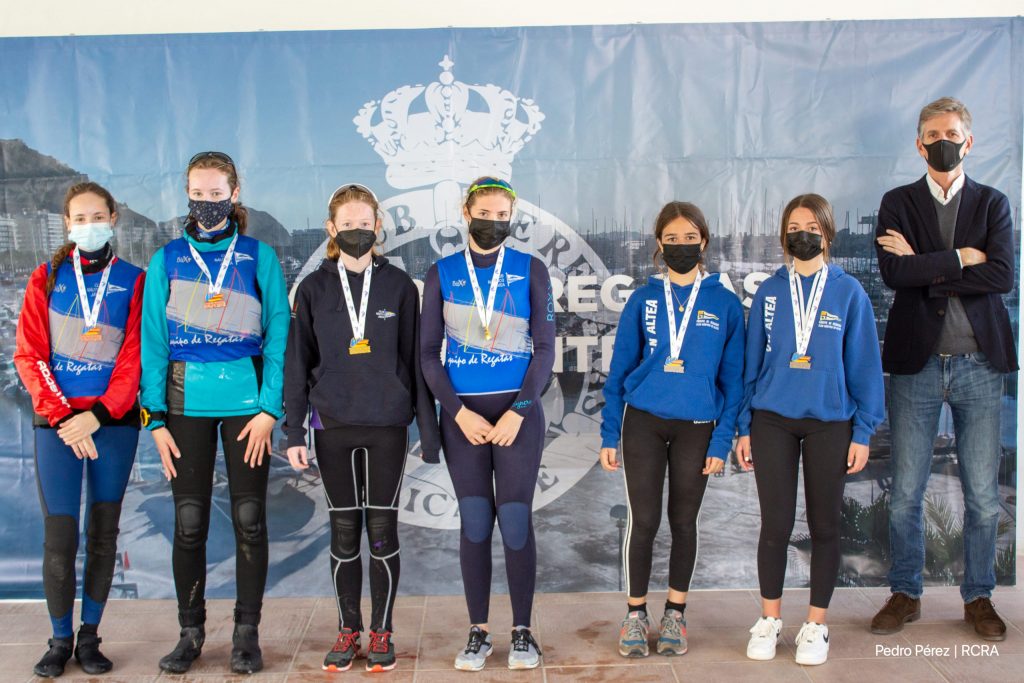 ---
Tuesday 15th February 2022 – MIKE SMITH
Translated from a press release issued by Club Náutico de Jávea
---
The 420 fleet of the Club Náutico Jávea took the main podium positions in the VII edition of the Comunitat Valenciana Olympic Week held this last weekend in the waters off Alicante.
The three pairs who participated whilst flying the flag for the sailing club claimed positions on the podium. The best were Arantza Reig and Lucy Crosbie, first in the absolute classification; Joel Ferrer and Ángel Poveda were third overall and first in the boys' classification, while the Baker sisters were sixth overall and third in the girls' classification.
The Reig and Crosbie pairing only gave up one heat of the six that could be held, in the rest they were the best. For their part, Ferrer and Poveda were 'in crescendo' on the first day but were placed second best after the third round, while on the second day they garnered a third and fourth place. In the sixth round they were 11th and it was the one that was discarded .
Meanwhile, the sisters Amelie and Elisabeth Baker achieved their best position in the last heat of the entire race, achieving a fourth position.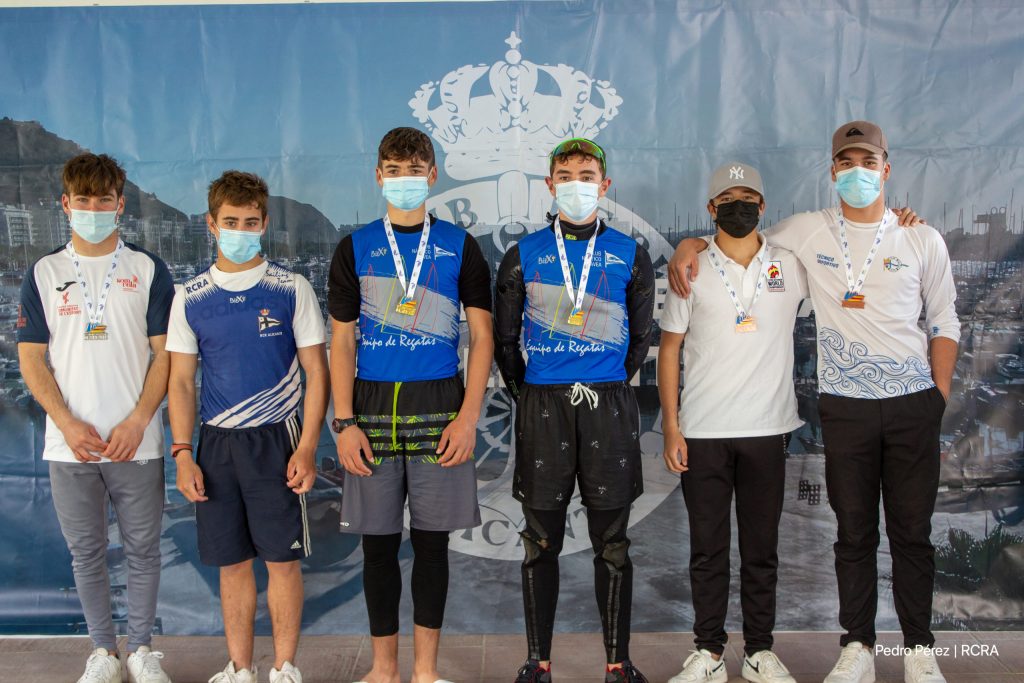 Alex Ortega, fourth in Open Foil U19
The windsurfing section also achieved very good results in the races held within the framework of the Olympic Week. Alex Ortega was fourth in Open Foil U19; at Bic Techno Plus Jacobo Ramón (4th) and Alex Serrat (12th); Julia Martínez was 33rd in Bic Techno U17; and in Bic Techno U15 Pablo Momparler (11th), Jorge Momparler (12th) and Noor Saidi (24th) who participated some heats that took place on the weekend of February 5th and 6th, and were marked by lack of wind.
---

---