Club Náutico de Jávea's renowned Sailing Week returns to the bay for its 47th edition
The event will begin on August 14 with the Rodolfo Tomás trophy for the youngest and will end on the 21st with the Comodoro Federico Gimeno trophy for the cruise class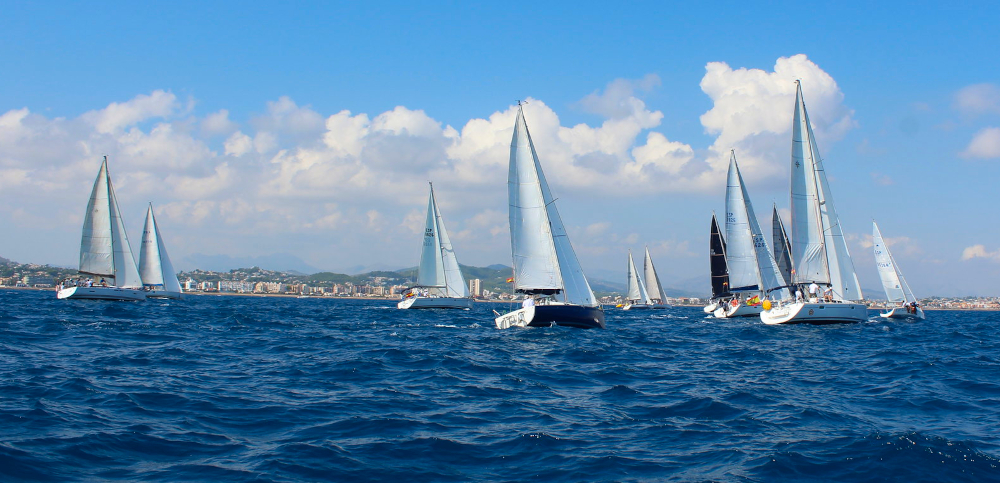 Wednesday 11th August 2021 – PRESS RELEASE with Mike Smith
---
The renowned annual Sailing Week will be returning to the waters of the bay of Jávea this summer after Club Náutico de Jávea confirmed that the 47th edition of this great nautical-sports-social event of the season will be held, meeting all the health protocols required due to the pandemic.
This special week, which is expected to attract more than 200 participants, will begin this weekend – Saturday 14th and Sunday 15th August – with the Trofeo Rodolfo Tomás for the Optimist classes, as well as Light Sailing, 420 and Windsurfing competitions.
The Trofeo Tres Cabos for motorboats will be held on Monday 16th August, a discipline in which the yacht club's patrons are reaping great success on both regional and national levels.
On Tuesday 17th August and Wednesday 18th August, the yacht club will be hosting the X Autonomist B regional trophy for teams, followed by the Optimist veteran's trophy on Thursday 19th August.
On the weekend of 19th, 20th and 21st August, the Trofeo Sir Thomas Lipton will be held in the regatta and club categories whilst the Trofeo Comodoro Federico Gimeno will close the sailing week on Sunday 21st August.
The 47th Club Náutico de Jávea Sailing Week, which has main sponsorship from Living Ceramics and Coca-Cola, will be "very special" for its members, says the club's sporting director Javier Momparler, who added that lovers of sailing "were very eager to sail again in the bay of Xàbia". He insisted that the various events will be held "with all the guarantees of safety and complying with the COVID-19 regulations on land and on the sea", adding that the entire Sailing School team will be making a special effort to combine compliance with the necessary health protocols with the desire to sail.
---