CJH to cover Gorgos riverbed with black mesh to prevent reed growth
A similar method has worked successfully in the Girona river which prevents growth and the problems that can occur during periods of flooding.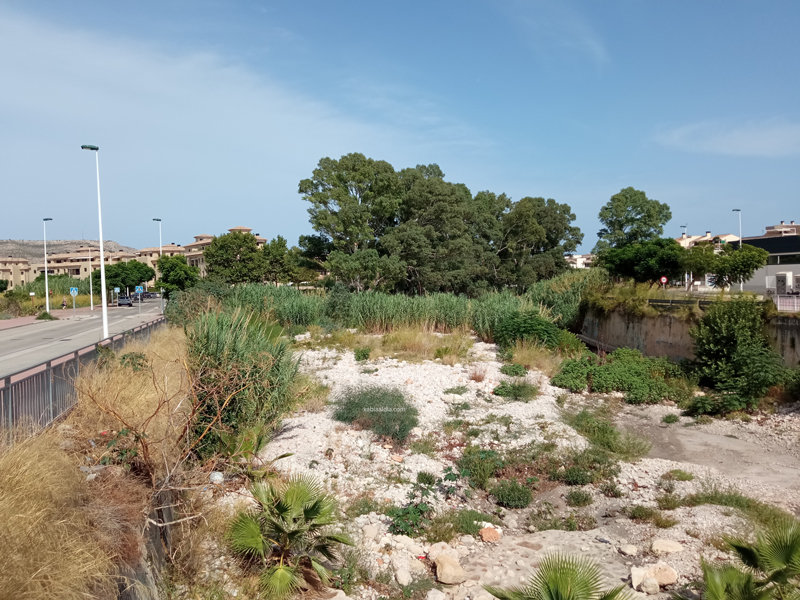 Wednesday 7th September 2022 · Mike Smith
Source: XAD Carlos López
The Confederación Hidrográfica del Júcar (CHJ), which, amongst other things, is responsible for flood risk management in their area of responsibility between the Ebro and Segura rivers, is to address the issue of reed growth in the Gorgos riverbed as it passes through Xàbia to reduce its presence which produce so many problems during periods of flood.
A method which has worked successfully in the Girona River has been the placement of a black mesh in an attempt to "drown" the seeds of the reeds and prevents them from growing.
This solution was announced during the last plenary session of the local council in Xàbia a few days ago in which the councillor responsible for Services, Kika Mata, responded to a question from the PP spokesperson Rosa Cardona on whether the local administration has asked the CHJ to clean the riverbed as well as the ravines which fall into their area of responsibility.
Mayor José Chulvi added that the local government has "always" requested each year that this important work be carried out and that the local council has taken on some of the cleaning itself with the permission of the CHJ – although there had never been any thanks given from the organisation.
Councillor Mata explained that the last request to the CHJ was made back in February and that it was acknowledged in April along with the approval to clean the entire Gorgos riverbed. The proposal is for the black mesh system will be places to cover the parts of the riverbed where the reeds grow so that the action of heat on it will prevent their growth. She added that some of this work will be carried out by the public company TRAGSA but that she didn't have a definite timeframe for when they will begin.
---

---