Civil war bunker will be accessible through interactive virtual tour
Only re-discovered five years ago, the underground store is in a precarious condition so the virtual tour will allow the public to explore the site.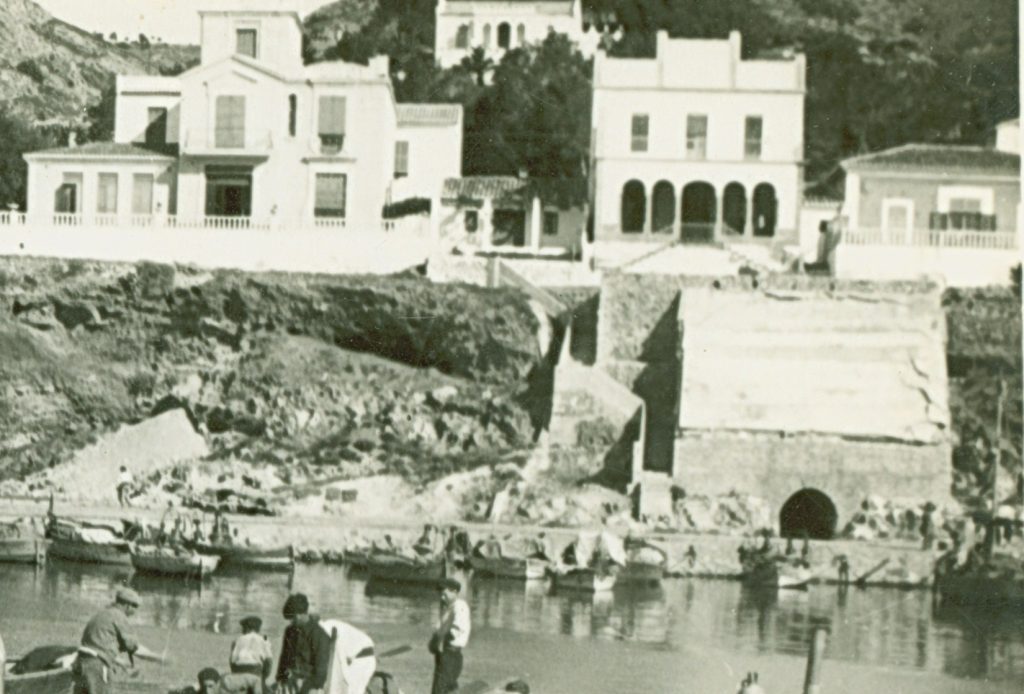 Wednesday 14th April 2021 | PRESS RELEASE; translation MIKE SMITH
The Department of Culture has commissioned an interactive virtual tour of the Spanish Civil War underground galleries that were dug into the slope of Caleta del Puerto that, according to latest studies, may well have been used to store projectiles such as torpedoes during the conflict.
Councillor Quico Moragues (Culture) explained that the project has been entrusted to a local company which aims to have the tour available in the coming weeks.
It will allow a once hidden space of historical interest is made more accessible by providing an online resource. It is of the few remaining elements of defensive architecture in the town which has been linked to the Civil War period and is in a precarious condition which means that actual visits are not advised at the moment.
It is a unique construction excavated into the hillside next the port area in 1938 and is made up of galleries that extend more than 20 metres into the ground. Its access door remained sealed and hidden in the undergrowth from the 1970s until just five years ago.
When it was re-opened and a first inspection was carried out, it was considered that it could have been a refuge against air attacks during the war. However, a more in-depth study suggests that it may have actually been an ammunition depot to supply the torpedo boats and antisubmarines of the Spanish Republic.
---
Information Source
Press Release (Ajuntament de Xàbia)
---