Ciudadanos Xàbia proposes that Central Cinema hosts School of Music
The facility would mean that the music association in Xàbia would be able to apply for potential funding from the provincial and regional governments.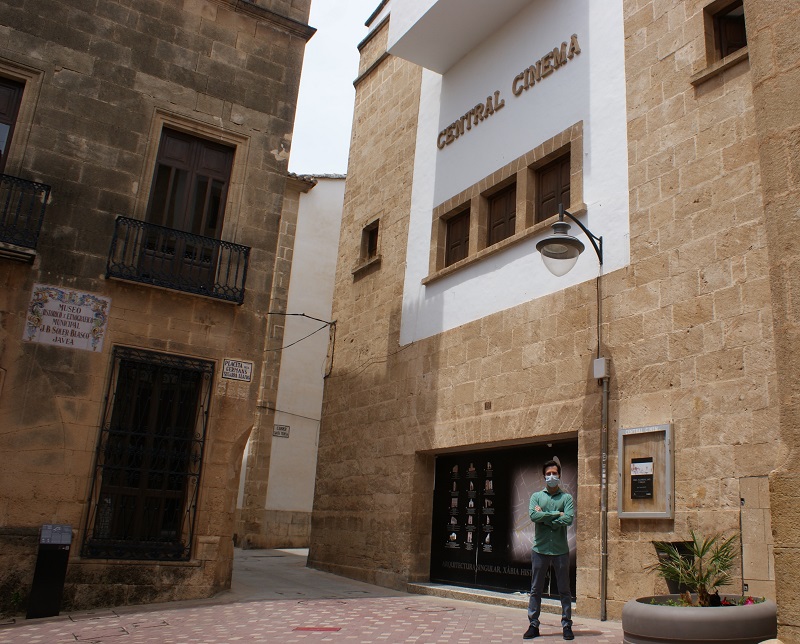 Thursday 10th June 2021 – XÀBIA AL DÍA with Mike Smith
---
The spokesman for Ciudadanos in Xàbia, Enrique Esrivà, has proposed that the Centre Artístic Musical de Xàbia (CAM) take a leading role in the renovation of the Central Cinema, since it has the potential to be a good space to host the future School of Music that CAM intends to promote and, moreover, it would make it possible to energize the historic centre.
The councillor made this proposal a few days ago during the last ordinary plenary session, a meeting attended by the band itself, after it was revealed that CAM has lost several potential funding opportunities due to not being able to offer a school of music. The current building where the bans currently rehearse, known as El Surco, doesn't meet the requirements for spaces required by the regional government to be established as a music school.
As explained by the C's spokesman, it is a problem that the municipal government must solve immediately, since it is a problem that goes beyond the music bands: "despite the improvement works carried out years ago in El Surco, the current state of the buildings facilities can be improved". Whereas, if the Central Cinema was created as a space for music bands and a comprehensive remodeling and conditioning of the facilities at El Surco was carried out, "all the musical associations that share this facility today will benefit as we will see how El Surco is too small for their needs".
The councillor made the proposal arguing that developing the Central Cinema for music bands and remodeling El Surco will not only be supporting music associations and bands, a musical group that brings together around 400 musicians which is a source of pride for Xàbia, but using such an iconic building will also contribute to giving an important boost to the revitalization of the Historic Centre of Xàbia.
---

---