Ciudadanos Xàbia presents motion calling for council to request that Arenal Clinic remains open all year
The representative also called on the authorities to create a radiology unit in Xàbia.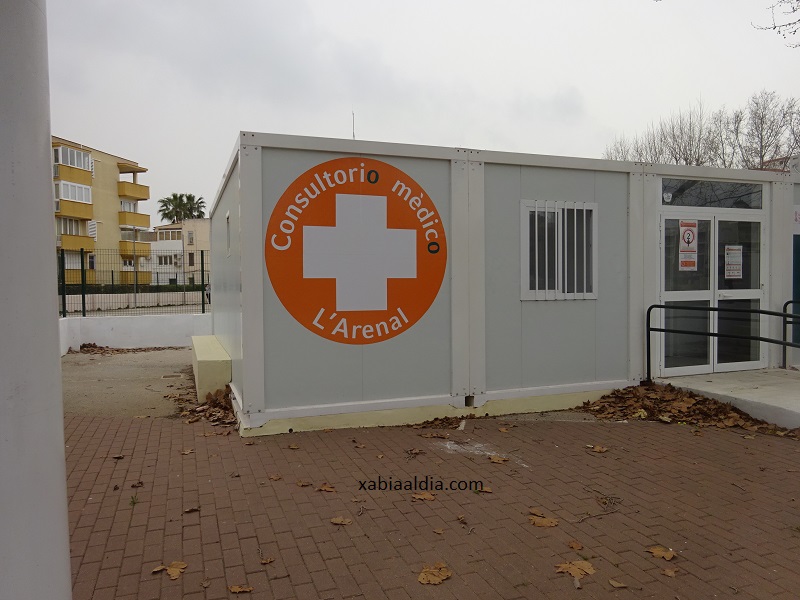 Tuesday 27th September 2022 · Mike Smith
Source: XAD
The spokesman for Ciudadanos Xàbia, Enrique Escrivá, has registered an urgent motion to be debated in the next ordinary plenary session, demanding that the local council make a request to both the regional government and the management of the Department of Health of Dénia that the auxiliary medical office in the Arenal remain open all year.
Escrivá explained that this seasonal office has been providing a service during the summer season as well as small extensions such as Easter to meet the demands of the tourist influx during the high season, but this schedule ignores the reality and health needs of around 3,000 permanent residents in the Arenal zone and the nearby urbanizations, in addition to the floating population that lives in Xàbia.
The councillor defended the proposal to progressively expand the 90 days a year in which the clinic is open, increasing the schedule until it provides a service throughout the year, depending on the basic needs of the population. In addition, the authorities should provide it with all the necessary staff without reducing the workforce of the two permanent health centres in Xàbia.
He pointed out that beyond the figures from the regional government and the local health department on the pressure on care and the number of patients who are cared for, it is about continuing to fight to make it easier and bring closer access to public health to all residents without the objective depending solely on the pressure of tourism.
In addition, Escrivà said that if the Arenal clinic was to be open throughout the year, it would contribute to the continued revitalization of the environment of the Jávea Park zone, increasing the flow of people through the businesses in the area, pending the effect of other announced interventions that haven't yet materialised, such as the new calisthenics park.
Escrivà also called for the need and "historical demand" of xabieros for a radiology unit in one of the health centres in Xàbia, a service that would prevent the people of Xàbia having to head to either the Hospital Marina Salud in Dénia or the health centre in Calp which does have an x-ray unit.
He concluded by pointing that having an x-ray unit is a basic health service that a town with a registered population of 27,983 should continue to fight to get as soon as possible, especially because it would contribute to reduce the long waiting list that users must ensure when they need a basic diagnostic test in the health centre, such as an X-ray.
---

---