Children's play zone in the port needs some immediate TLC
The swings and surrounding area suffered from graffiti and poor lighting, inviting less civic behaviour.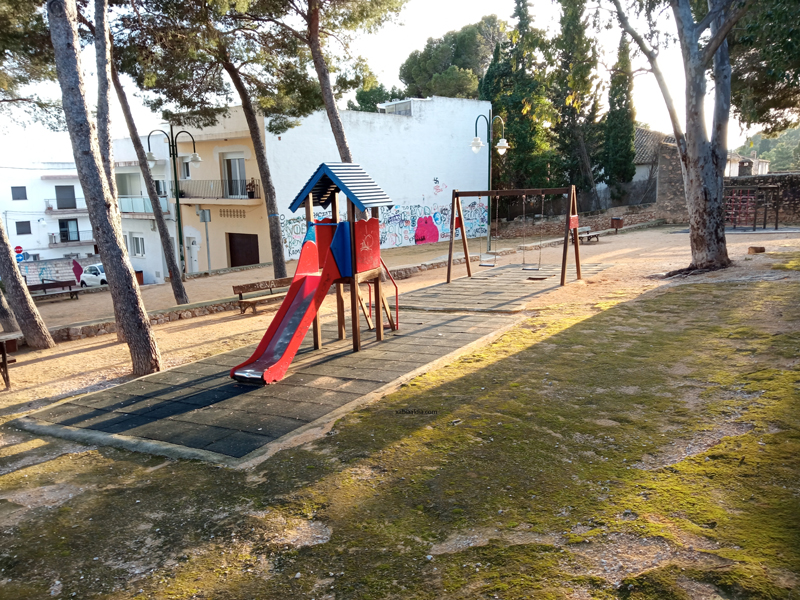 ---
Thursday 10th March 2022 – Mike Smith
Source: original article – Carlos López (Xàbia AL DÍA)
---
Hard work is ahead for the Consell del Xiquets and the municipal staff to bring some joy back to the Parque Pedro IV, a children's play zone amongst the trees in the port area, barely 150m north of the iconic port church of Loreto.
The park lies at the end of a cul-de-sac of the same name, off Calle Fray Jaime Ibañez, which still longs to get linked to its counterpart to the west, and is worth visiting, although families now seem to prefer the play area which has developed outside the sports centre in Avenida dels Furs.
And the reason is quite possibly due to the apparent neglect of this special area. The surface has completely disappeared and the ground is turning green due to the damp. The swings and other apparatus, as well as the general area, are covered in graffiti and lack maintenance, whilst poor lighting is inviting for less civic behaviour, not to say illicit, whilst the 'pipican' is now devoid of sand.
The images speak for themselves.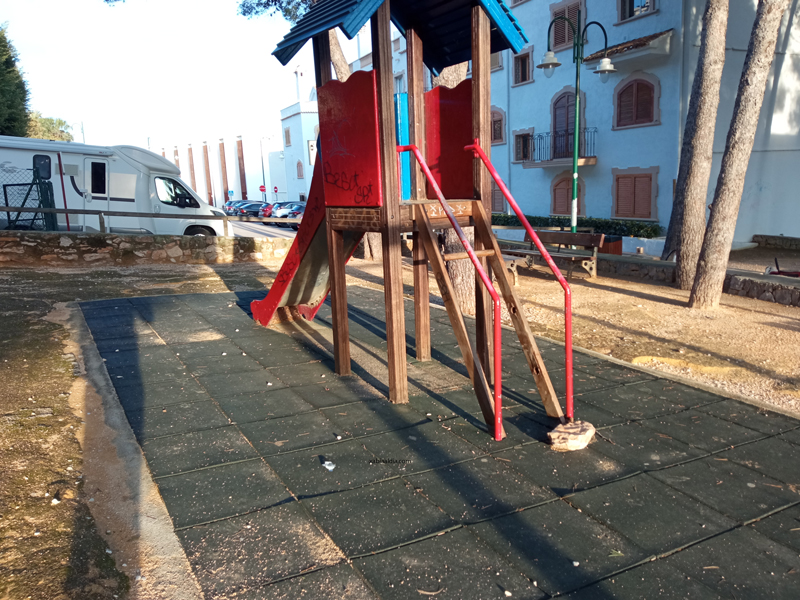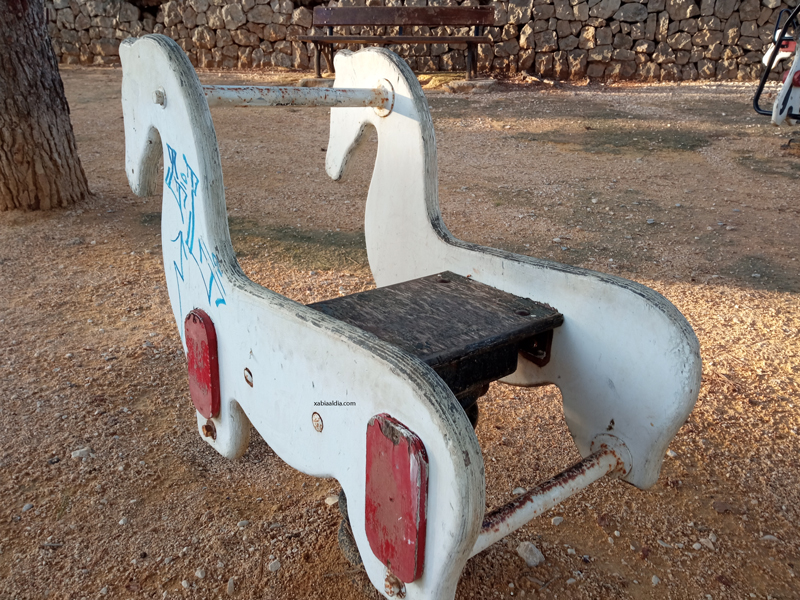 The local council has announced that this park and that of Montañer will be the next to be renovated and this was confirmed by councillor Montse Villaverde (Projects) in the last plenary session a few days ago in response to questions from C's representative, Enrique Escrivà.
He also asked about plans to renovate the play areas of the municipality as a whole, to which the councillor responded that some 500,000 euros was being allocated for areas such as that in Calle Genova which was still waiting for swings, although she added that the actions are not happening immediately but would happen "as soon as possible".
Where is Parque Pedro IV?
---
---