CD Jávea watched online by some 250 viewers
CD Jávea crash 0-1 against the league leaders in a strong game for both sides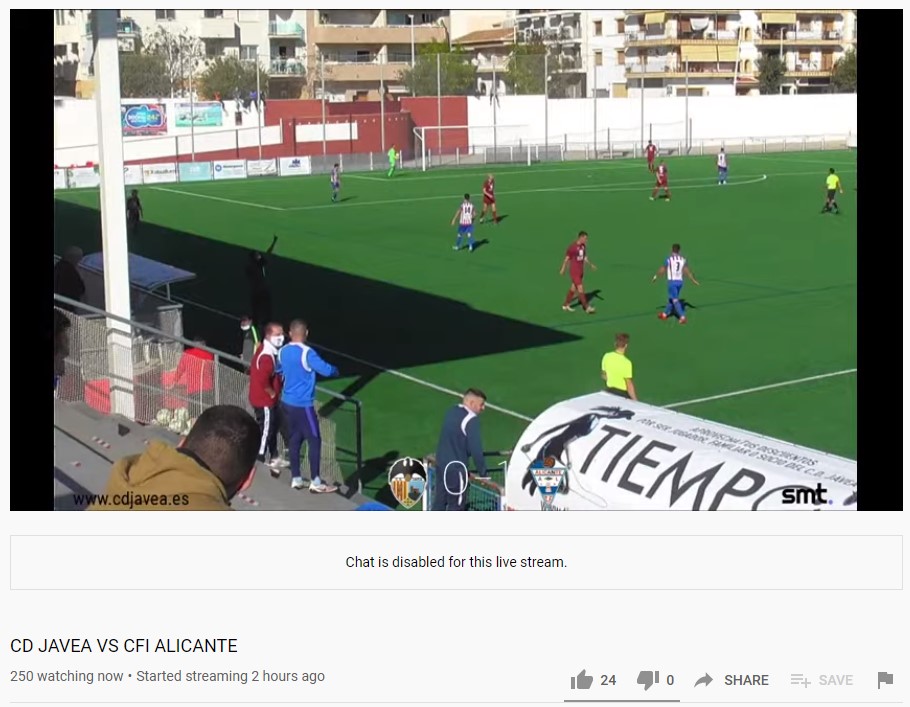 Around 250 people watched the live streaming of the top of the table clash between CD Jávea and CFI Alicante on Sunday lunchtime. Unfortunately, the rojiblancos fell to a single goal from the opponents in the second-half, but it was a decent game to watch between two of the league's strongest sides, with CD Jávea dominating the remaining few minutes of the game, searching for an equaliser.
Since a Resolution issued by the Generalitat Valenciana imposed further restrictions on the Comunidad Valenciana, all competitive football matches have had to be played behind closed-doors as the region continues to fight the spread of the coronavirus infection.
However, for the first time, CD Jávea were able to offer live streaming of its home game against the league leaders on the YouTube video-hosting platform and, whilst it's wasn't quite the quality of broadcast giants Sky Sports or Gol TV, it did allow not only local fans to watch their team in action but also supporters from elsewhere, even as far as Germany and the UK.
It is hoped that the club will continue to offer live streams, for home games at least, for as long as fans are not allowed to attend the matches.
Link: Fixtures and Results 2020/2021
---
Sunday 22nd November 2020, 2.00pm – MGS
---