CD Jávea suffer second successive defeat
Jávea fought hard in a difficult game but were caught twice to allow Gandia to take control.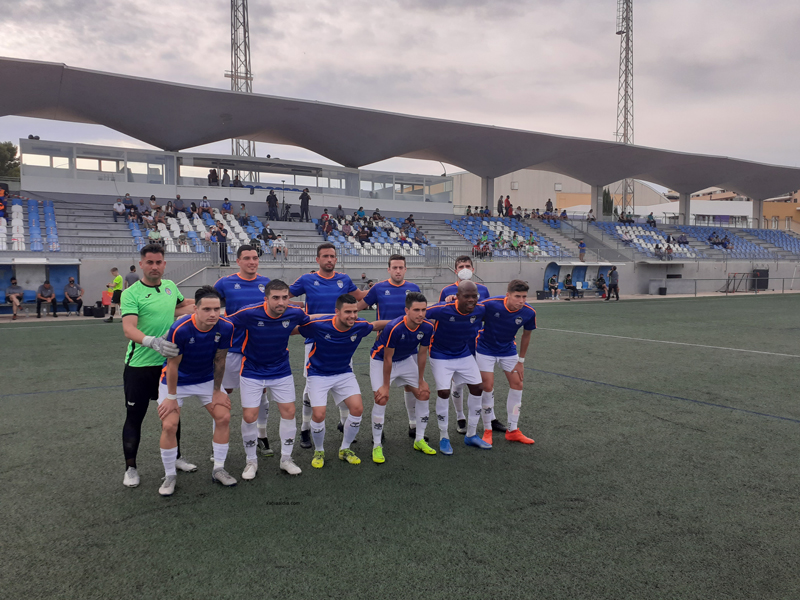 Monday 17th May 2021 – XÀBIA AL DÍA with Mike Smith
---
CF Gandia 3-1 CD Jávea
It was a match to forget on Saturday evening as CD Jávea crashed to their second defeat in a row which has applied the brakes on the club's promotion ambitions. With five games to go in the regular season, the top two clubs – CFI Alicante and CF UE Tavernes – have all but secured their positions in the play-offs so it is now a three-horse race between CD Jávea, CF gandía and Racing CF Benidorm for the third place.
With injuries and fatigue taking its toll during a stop-start season, head coach Diego Miñana has done his best to shore up a fractured squad that has so much potential and showed fighting spirit in the opening few minutes of the game, having a couple of opportunities to open the scoring through Luis Carlos, and giving as much as they received in an end-to-end half. But then the home side caught the Jávea defensive line high up the pitch, allowing Alex Cortell to nip behind and score past the struggling Edu in goal. Jávea pushed in midfield, controlling the centre of the park through Luis Carlos, Javi Hernandez and Ferran Molina. But another effective counter-attack saw a precise pass from Adriá Granell to Cortell who scored his second to put the home side into a 2-0 lead at half-time.
The second half began with reserve keeper taking his place between the sticks, Edu finally throwing in the towel after injuring himself in the warm-up and struggling through the first half. CD Jávea pushed immediately, laying siege to the home goal until the pressure finally forced an opportunity to get themselves back into the game when a penalty was awarded for handball in the area by Josep Seguí and experienced midfielder Javi Hernández converted the spot kick. The visitors enjoyed a great spell of domination with Luis Carlos, Palau and Jorrín all having chances to equalise. As the game ticked down, substitute Carlos had a fierce shot well blocked by the knees of goalkeeper Pablo Coronado and Palau had another chance before Gandía's Ximo sealed all three points for the home side with a goal in injury time.
CF GANDIA: Pablo Coronado, Gonzalo, Amarilla, Mallol, Alex Cortell (Sellens, 66m), Adrián Granell, Ximo, Salva Martí, Ramiro Ferreira, Josep Seguí (Parra, 82m), Juanra (Keita, 78m).
CD JAVEA. Edu (Josep, 46m), Soler (Juli, 85m), Paolo, Aldo, Palau, Molina, Javi, Luis Carlos, Álvaro (Ayoze, 83m), Jorrín (Carlos, 62m) y Obele.
GOALS: 1-0. 26m. Alex Cortell. 2-0. 34m. Alex Cortell. 2-1. 48m. Javi Hernández (pen). 3-1. 90m. Ximo.
REFEREE: Juan Ramón Navarro Martínez, cautioned Salva Martí, Ramiro Ferreira, Sellens (Gandia) and Aldo, head coach Diego Miñana (Jávea).
---
---

---